Stéphane Roberti: We count strongly on participation to improve the quality of life in Forest
The Mayor of Forest municipality in Brussels-Capital Region talks about measures to improve citizen participation and to advance the environmental transition in 2019
March 14, 2019 09:30
Aseniya Dimitrova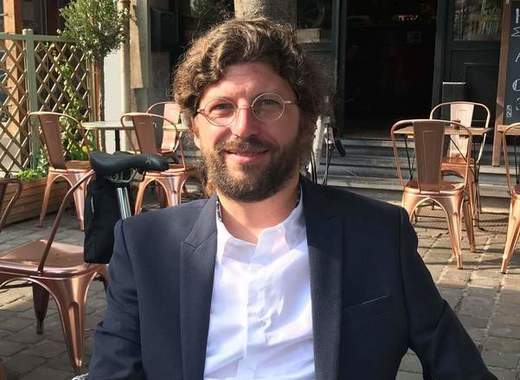 Source: Commune de Forest
Stéphane ROBERTI, 45 years old, is the current Mayor of the Municipality of Forest, Brussels-Capital Region for the 2018-2024 term. An educated social worker, he joins the Ecolo party in 1997 and from 2006 to 2018 he presides over the CPAS (Public Centre for Social Action).
Mr. Roberti, you are the Mayor of a town that seems to offer everything, just a step away from the Belgian capital. Vibrant, inclusive and economically developed, Forest offers also a calm and green life to its residents. How is it possible to maintain such balance?
The Commune of Forest on many aspects is a representative sample of the Brussels Region. Popular neighbourhoods, green spaces, a remarkable architectural heritage and especially great people! A breeding ground for citizens' initiatives that we want to support while remaining attentive to needs that are less audible or expressed less formally.
Maintaining and developing the quality of life for 56,000 people is a huge challenge. We have enthusiasm in stock but also the sense of realities.
The local elections of October 2018 have undoubtedly been a great success for Ecolo-GROEN, not only in Forest, but also at the national level. How will you explain this and what is your success in particular due to?
I think collectively we see the climate challenge the effects of which are only beginning to be felt. Beyond the weather, warming and pollution put us at risk; the destruction of biodiversity, the quality of the air, sleep and food are a concern. We must deeply review the system to promote the quality of life for all. This is not something new. At Ecolo-Groen, we have been convinced for more than 40 years in this and today the awareness and mobilization, but also the expectations are growing.
Your electoral program is mainly focused on civic participation. What concrete steps will you take over the next six years to ensure that the voices of all residents, no matter how different, are heard?
We work on three axes in priority:
The setting up of a participatory budget
The annual meeting of Citizens' assemblies
The establishment of the right to the citizens' initiative: an idea supported by inhabitants can be put to the popular vote and in case of plebiscite it will be implemented.
We really rely on the dynamics of participation to improve the quality of life in Forest. It already exists, it can be given a place in the institutional scaffold that tends to distance itself from women and men in their daily realities and their personal aspirations.
Climate change affects everyone, but it seems that governments cannot do enough to mitigate it. Do you think that communities and local authorities have the capacity to bring about a major change in thinking and behaviour?
I am sure of it. Otherwise I would not be here. The local level is a key player in the implementation of this transition. In terms of mobility, collective nourishing, green spaces, resource management ... We can propose and take a lot of decisive initiatives. The IPCC * estimates that 60% of the action is decided at the local level.
What will you do in this area as an environmental representative?
We are implementing a climate plan, or an Action plan to enable our Administration to incorporate significant changes in GHG emissions. Moreover, in terms of mobility, and management of accessible and hospitable green spaces, we will continue to raise awareness of restrictive measures.
* IPCC - The Intergovernmental Panel on Climate Change
** GHG - Greenhouse Gases
What are the main projects and activities planned for 2019 in Forest? Will we be seeing initiatives in smart development, innovation and the social sphere?
In 2019, we will attend the first citizens' meetings, new cultural and associative events for all audiences, the opening of new cultural venues, new infrastructures to promote soft mobility and peaceful neighbourhoods, ever more consultation between associations, their good knowledge of the field and the complementarity of our approaches.
Finally, how do you assess the need for a European portal of cities and citizens, such as TheMayor.EU, which seeks to facilitate the exchange of best practices between municipalities and to keep the citizens informed about the developments in their cities?
There is certainly a need for inspiration and dissemination of solutions and responses across the EU. Realities and contexts vary a bit, but the challenges are global. We will each do our job but our join efforts have the potential to considerably increase our strength.
TheMayor.EU stands against fake news and disinformation. If you encounter such texts and materials online, contact us at info@themayor.eu