Summer school helps parents keep work-life balance in Paterna
With parents getting back to work and grandparents unable to take care of children, the municipality takes matters into its own hands
May 09, 2020 15:00
Aseniya Dimitrova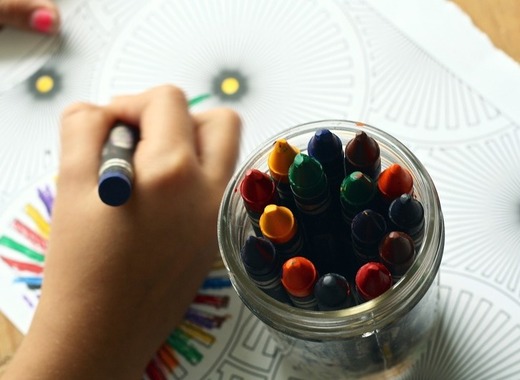 Paterna is preparing a summer school programme to facilitate the work-life balance of local parents, announced the local authority on Thursday. The service will help alleviate the pressure on parents, as Spain is going through a process of de-escalation as the country comes to grips with both the economic and healthcare fallout of the coronavirus crisis.
An unusual summer vacation
The launch of the summer school service is currently under preparation by the City Council of Paterna and the public company GESPA. It targets local children between 3 and 12 years of age and will be open once the school year is over, between 22 June and 31 July.
Similar to most countries, the moment of de-escalation of measures in Spain almost coincides with the end of the school year. This means that while parents will have to return to work or reopen their businesses, their children will soon be left without daycare and entertainment.
Unlike in previous years, grandparents will not be able to take care of children during the summer months, as they belong to the high-risk group, most affected by Covid-19. Hence, the municipality wanted to assure a safe and secure option to keep children under supervision and is one of the first municipalities in Spain to announce such a measure.
"It is a measure of relief and help for many families with minor children who are experiencing very difficult times to reconcile family and work life," said the mayor of Paterna Antonio Sagredo.
The municipal Summer School will be designed so as to comply with the safety guidelines established by the authorities, reassures the municipality. For instance, in order to comply with the rules of social distancing, the council plans to expand both the number of open schools and the number of monitors to ensure the protection of minors, in comparison to previous years. Similarly, in addition to offering morning and evening service, the council is also considering the option of providing dining service.
De-escalation in four stages
According to the exit strategy of Spain, disclosed at the end of April, the first group of businesses was allowed to reopen on 4 May. Some schools will reopen in phase two, while most commercial establishments will reopen at phase three.
Should two-week long stages pass according to plan, Spain will be back to almost normal life by the end of June. However, these stages will not unfold in parallel across all autonomous communities and regions of Spain, as they are not equally affected by the coronavirus.
TheMayor.EU stands against fake news and disinformation. If you encounter such texts and materials online, contact us at info@themayor.eu