Available in:
Share article
Svidník is a really good place to live and raise children
Interview with Marcela Ivančová, Mayor of Svidník in Slovakia
April 28, 2020 09:30
Monika Dimitrova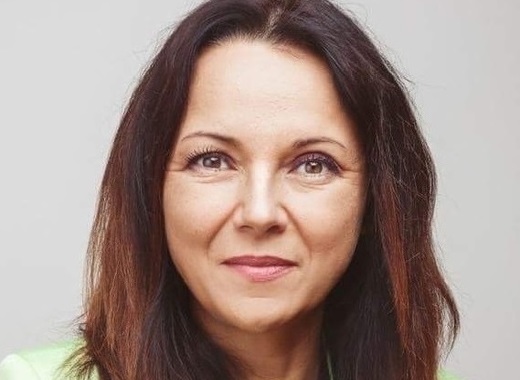 Source: Svidník Municipality
Marcela Ivančová has a master's degree from the University of Pavol Jozef safari in Kosice. Since 1995 to 2019 she was a teacher in the Secondary grammar school in Svidník in Philosophy, English, Slovak Language and Literature. In 2019 Ivančová was elected mayor of Svidník.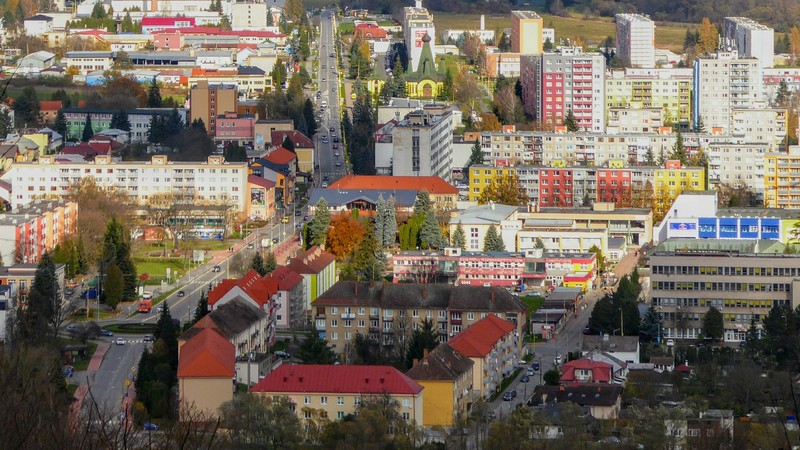 The population of Svidník is around 11,000 people. Photo by Svidník Municipality
Mayor Ivančová, please describe the picturesque municipality of Svidník in a few sentences.
Svidník is a really good place to live and raise children. A small town – with a population of about 11 000 inhabitants, close to bigger cities and Polish borders, surrounded by wonderful nature offers a lot of opportunities for sport (either winter or summer) and tourism.
Hand in hand with great cultural heritage – unique wooden churches and a lot of artefacts from WWII it gives a chance to everybody looking for an attractive and quiet place to have a great time. We work on improving the infrastructure for tourists and the citizens of Svidník. Clean environment, low crime rate and other factors make Svidník really worth visiting and living in.
I was impressed that on the website of the municipality there is your work program day by day. First of all, congratulations on this! And how do you manage to handle so many engagements on a daily basis?
It is a really tough job. And I appreciate that our citizens have also spotted the calendar – generally, many people do not have an idea what being mayor means. I am convinced that government offices in general, and the mayor´s office is not an exception, should be open and transparent today.
How do I handle it? Working in municipal government is 24-hour work. Some of the meetings are more challenging than others. Some days are more demanding than others. However, the feedback from the public, knowing about most activities, is really positive.
What is the biggest challenge you have faced so far as a mayor?
Lowering the unemployment rate, which is about 10% in the town. The very first thing I had to handle when I began my tenure as mayor was closing a big sewing factory in the town – and 130 employees lost their work. After some negotiations with a few potential employers and cooperation with state authority's situation is really positive – nearly all of them have found a new job.
Secondly, we have been trying to implement the rule "value for money" into our economic decisions – into all fields of the municipal life. Another very important challenge is waste management – very difficult topic, due to legal changes and global environmental atmosphere we have to change our attitude to all waste we produce.
We have been doing a lot of education and promotion activities. And last but not least, changing the atmosphere in the town – participation of the citizens, giving all groups of citizens chance to be active, organizing informal activities. Last summer we tried a new concept "Summer in the city" – this year we will also bring some, we hope positive, news.
The municipality is implementing several social initiatives and projects. Please, could you tell more about the most important of them.
We have just finished the first stage of the project "Svidník For All". The main to was the inclusion of different groups of citizens into public life – we were dealing with seniors, people form asylums, young people, disabled people or members of the Roma community.
The main outcome, except for different common activities, was the document – "Svidník for all" – that is a kind of "manual" to be implemented in everyday life in our town. We try hard … You can always work better, however, we do a lot for our seniors, for young communities, for minorities, etc.
We use different tools – financing their needs and activities from our municipal budget, we have been implementing a new form – a participatory(or citizen) budget, which requires some active approach from the citizens, and the first year was really a positive surprise for me and my colleagues.
This year challenge is to start "Social factory" in Svidník – employ people who have facing problems in finding employment (for different reasons) so far. At the same time, make products that will be possible to sell with a positive economic effect.
What are your main goals and what are you planning to develop in the near future to make Svidník a better place to live in?
The main goal is to fight with the unemployment rate – we want to make our town attractive for investors – people here deserve this. This is a "recipe" for solving another big problem we have – young people leaving the town – searching for a better job, mostly.
It is our objective to reduce the number of "leavers" – show them that the ratio – quality of family life in Svidník versus living in bigger city is more positive for Svidník. We have much to offer.
However, as I see it, there is quite big "investment debt" in our town – to be concrete – we have to reconstruct our swimming pool, skating ring and other sport facilities – to make them more attractive. Svidník is a natural centre of the region and we would like to offer the best service for all – our citizens and also for people from all around the district.
Taking the question much more broadly – bring more tourists into the town – it can help local business and be a great impulse for local development. We are currently working on promotion of Svidník on both national and international basis.
How would you evaluate the necessity of a portal that brings together the best practices of European municipalities and aims to keep the citizens informed about the latest developments in local policies, such as TheMayor.eu? How can our platform be useful to your administration?
Simply said, it is really important. We have to share good and effective ideas and solutions that work. It helps us to avoid failure and be more efficient in our work. It is, of course, important to "localize" but the main idea is to get inspired, to adopt and adapt ideas for our citizens. Any way that enables it is necessary.
To find out more about Svidník, visit the profile of the municipality.
TheMayor.EU stands against fake news and disinformation. If you encounter such texts and materials online, contact us at info@themayor.eu