Available in:
Share article
Swedish video game helps to build the cities of tomorrow
The innovative tool turns ordinary people into architects
October 30, 2019 14:30
Monika Dimitrova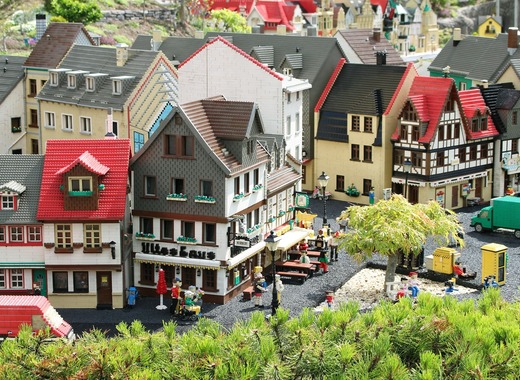 Improving community appearance using the input of citizens? Easier said than done, but now a computer game, inspired by Lego, comes to the rescue.
Minecraft, a game invented by the Swedish company Mojang, is not a typical video pastime. In Minecraft, there's no enemy, you don't kill anyone or anything, and there's nothing to win. It's just a virtual version of Lego. Using Minecraft's building blocks, players create castles, villages and entire cities.
The inventor of the game hasn't just built a game, he has taught millions of people how to use a CAD program. Minecraft attracts more than 100 million active players every month.
According to a spokesman for Microsoft, which acquired Mojang in 2014, it is the most-downloaded video game ever. And it is an innovative tool that allows ordinary people to think like an architect.
Funding construction with real blocks
Nowadays, people all over the world use Minecraft to design public space. The project is a collaboration of U.N.- Habitat and the Block by Block Foundation, which is funded by Microsoft and Mojang. Together they work with community groups, usually in the poor districts of developing countries, where often no public spaces exist at all.
The Block by Block foundation accepts applications from community groups which can prove they have support from the local government. Every year, the foundation selects and funds 10 to 20 projects in whole or in part. Block by Block has already completed around 100 projects in 35 countries. But even the unlucky applicants can benefit - the foundation provides its methodology for free to projects that have not been greenlighted for funding. This includes public consultations, discussions to rank priorities, helping with architects' drawings and construction permits.
Source: nytimes.com
TheMayor.EU stands against fake news and disinformation. If you encounter such texts and materials online, contact us at info@themayor.eu