Available in:
Share article
Szeged launches a mega thermal heating project
It will be the second-largest system of its kind in Europe
October 10, 2020 17:00
Aseniya Dimitrova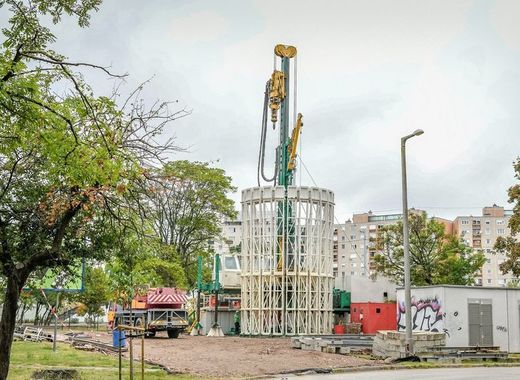 Source: City of Szeged
Szeged is starting a major project for district thermal hearing, worth 22 billion Hungarian forints, the municipality announced at the beginning of the month. A system involving nine geothermal wells starting from the Makkosháza housing estate, aims to become the second-largest in Europe.
A clean heating alternative
A HUF 22 billion geothermal district heating system (61,5 million euros) will be built in Szeged. The development program meant to renovate the district heating system of the third-largest city in Hungary was launched one year ago.
For decades, the city has been supplying district heating to 27,000 homes and 470 institutions. Once the system is fully developed, it could become the second largest in Europe, after the one in Reykjavik. Now, the actual work on its installation has started.
Geothermal heating is a low-emission system that harnesses thermal energy from the earth and converts it into warm air. It works by drilling wells below the earth's surface, where the temperatures remain constant throughout the year. Hungary is one of the top consumers of geothermal heating, which is considered a particularly efficient and clean way to heat or cool a home or a spa.
The new system in Szeged will obtain the necessary thermal energy from nine wells. Four of them are currently under construction and five are in their early stages of preparation. The work will unfold in several phases, but the investment affects practically the entire area of ​​Szeged.
A temporary inconvenience
As the experts responsible for the implementation point out, the placement of such a large number of thermal wells, taking into account the already existing ones, requires a series of hydrogeological and geological preliminary studies. The location of the wells was selected based on them and in consultation with the municipality.
According to the experts, the work will not involve dust and vibration, but the noises of the construction may disturb the residents. During the drilling, the equipment is powered by a diesel engine equivalent to a truck engine.
The monotonous noise of the operations can be found annoying, they continue. For this reason, protective measures will be taken, including to cover the equipment with noise protection and install noise protection covers against the nearby residential houses.
Drilling such a well at a depth of 1,800 meters will take two months if no problems arise and some part of it will take place during the night. The drilling works are scheduled to be completed by the end of November while the entirety of the work is expected to last well into 2021.
László Botka, Mayor of Szeged, expressed his approval with the sustainability aspect of the project on Facebook: "We are building Europe's second largest thermal heating system in Szeged. Thanks to the investment, we can keep tens of thousands of families in Szeged warm in a sustainable, environmentally friendly way. We reduce the amount of gas used in district heating by half and therefore our emissions of pollutants."
TheMayor.EU stands against fake news and disinformation. If you encounter such texts and materials online, contact us at info@themayor.eu