Szeged to invest 100 million HUF in playgrounds for children
Discover more about how the Hungarian city will become greener and more kids-friendly
March 03, 2019 13:00
Aseniya Dimitrova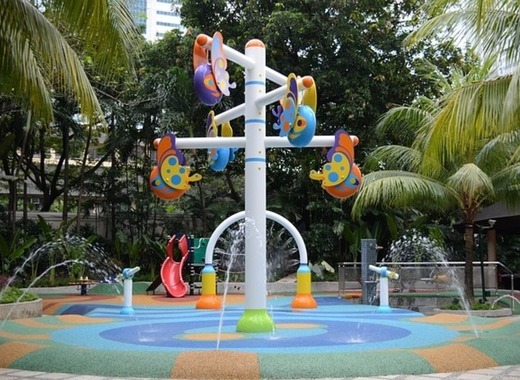 Source: Pixabay
The Hungarian city of Szeged starts a major playground renovation which amounts to around 100 million Hungarian Forints (roughly 316,371 EUR). In addition to the renovation of climbing frames and fitness equipment, the City Management Committee have also decided to continue forward with the planting program in the city, which amounts to another 28 million HUF.
As a result, playgrounds are already being renewed one after another in Szeged: the City Management Committee have decided in favour of allocating HUF 100 million to for the exchange and renovation of playing facilities. Accordingly, the work is done by Szegedi Környvirongazdálkodási Nonprofit Kft., and will be implemented with the so-called in-house contract by Mayor László Botka, within the playground renovation and development framework for Szeged. It is previewed that in 2019 dozens of playgrounds will be renovated, most of which in the city centre, but not exclusively.
As for the planting programme, it is important to mention that:
166 trees will be installed across the city from;
fifty woodpeckers will be removed;
the restoration of the Szentháromság street horse chestnut on the sections between Bécsi körút and Szivárvány street and Szivárvány utca – Rákóczi street is underway. Here the planting of 13 trees and 1884 shrubs is previewed.
The greenery-related work is entrusted to environmental management.
Szeged is the third largest city in Hungary and a regional centre of the Soutern Great Plain, home to one of the most famous universities in the country. Hungary is getting prepared for local councils elections later this year – in October 2019.
Source: City of Szeged