Tampere – the sauna capital of the world
Nowhere else in the world will you find as many public saunas as in the Finnish city
February 08, 2020 12:00
Anton Stoyanov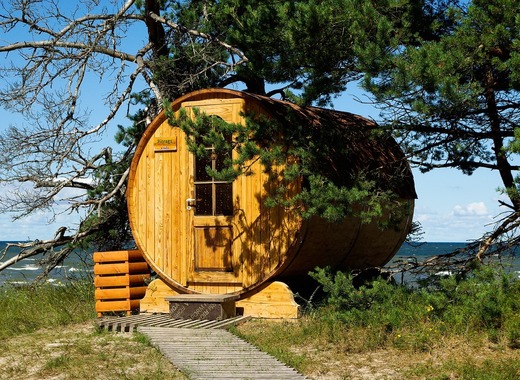 The Finnish city of Tampere recently declared itself the sauna capital of the world. Why? One chief, simple reason – it boasts the highest number of public saunas in the entire world.
A state of being and a way of life
In Tampere, saunas are not just something you visit from time to time in order to relax. Rather they're a vital part of local heritage and promote a feeling of belonging to the local culture. In Tampere, saunas are more than a weekend retreat – they're a way of life, heritage and culture.
The Finnish city boasts a rich history of saunas. One of the most curious historical sites in Tampere is its oldest and longest operating sauna. Located in the district of Pispala, the Rajaportti sauna has been servicing locals for over one hundred years – since it was first built back in 1906.
Other important Tampere landmarks are its many saunas located near its freezing lakes – like the Rauhaniemi or Kaupinoja saunas or those located near the Kaukajärvi lake. They offer you a typical Finnish experience – the opportunity to go for a swim in the icy waters and come out stronger and better prepared to meet the cold winter weather.
If you're still not convinced or are simply on the lookout for even more opportunities, don't forget to check out Tohloppi and Hervanta saunas, in the outskirts of Tampere. They both offer unforgettable traditional Finnish experiences that you would regret missing out on.
Of course, Tampere offers a myriad of other fun and entertaining opportunities to its visitors. If you find yourself visiting the Finnish city, don't forget to check out its many unique museums and other cultural venues – all of them supported by a city that aims to be smart, tech-savvy and ready to meet the needs of tourists and locals alike.
Like the article? Subscribe to our newsletter to receive the latest from the EU cities right into your inbox.