The beach in Šibenik named one of the best in the world
Offering natural beauty, unforgettable panorama and great party nightlife
June 29, 2019 20:00
Monika Dimitrova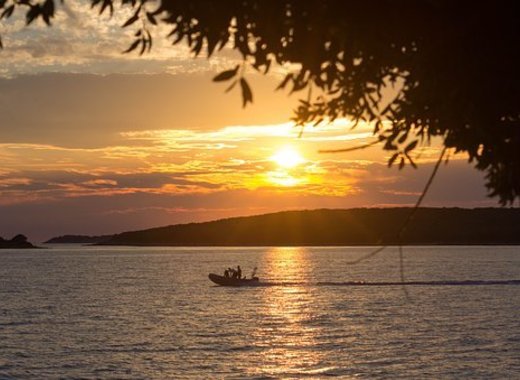 Šibenik is a very attractive and beautiful, historic Dalmatian town which is increasing its popularity among tourists from all over the world. With numerous UNESCO protected sites, this stunning Dalmatian city has achieved much in the field of sustainable tourism. This settlement is boasts a rich and diverse past as well as ancient history dating back to the times of the ancient Romans, Illyrians and Greeks. Cultural landmarks can be found everywhere and the surrounding area, as well as the wider Šibenik-Knin County, is as full of unspoiled nature as it is of fascinating history.
The popular travel portal – Kiwi, placed the natural beauty of Šibenik - the local Banj beach, at ninth place in a list of the best beaches for 2019. Banj beach offers unforgettable panorama to its visitors as well as great party nightlife during the whole summer season. Banj beach is located at just a few minutes' walk from the old town centre of Šibenik. It was built in 2012 and is equipped with a large number of facilities for children and adults, as well as with all the necessary safety features. From the beach there is an attractive view of the old town centre, St James' Cathedral, St Michael's Fortress and St Anthony's Channel. Banj beach also won the best beach in Croatia award in 2016 as chosen by the Croatian National Tourism Board.
Like the article? Subscribe to our newsletter to receive the latest from the EU cities right into your inbox.