The Brussels lace transmits cultural heritage across centuries
Or, here is one more special thing about Brussels
February 20, 2019 19:30
Aseniya Dimitrova
Source: TheMayor.EU, Manufacture Belge de Dentelles, Gallerie de la Reine 6-8
Brussels is famous for so many things – for being the home to several major European Union institutions, thanks to which it has won the naming of "the Capital of Europe"; for being a UNESCO heritage site; for its incredibly beautiful architecture; for the fine chocolate and immense variety of tasty waffles, and so on: the list is endless. But few of its visitors come to think of the fine treasure that is the Brussels lace, a living piece of history and cultural heritage, which has remained beyond the times. The delicate pieces of Brussels lace are both masterpieces of the crafts and carriers of internationally-renowned reputation of the textile masters of the region throughout the centuries.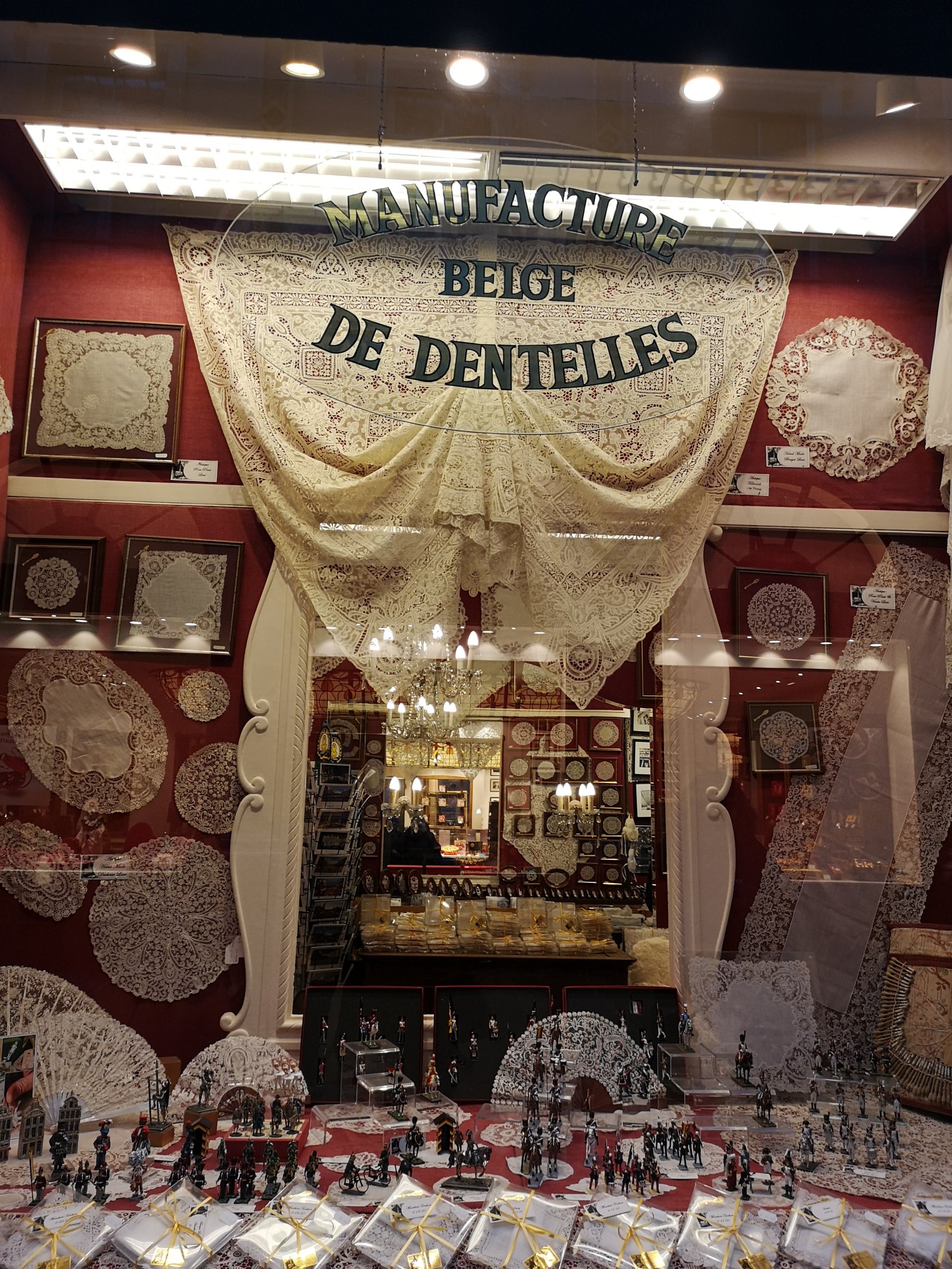 Photo by TheMayor.EU
The lace is a fine textile decoration, traditionally created by hands, using needlepoint or bobbins. It has been the preferred material during the period between the 16th and the 19th centuries and could be seen in an immense variety of motifs. Later, as many other fine crafts, however, it has been mechanized. What is particularly special about the Brussels lace is its beautiful designs, fine manufacturing, subtle whiteness and solidity, which makes it last.
Want to learn more about the lace tradition of the Belgian capital? Visit the dedicated museum of mode and lace:
Musée Mode & Dentelle
Rue de la Violette 12
1000 Bruxelles
Or go to http://www.fashionandlacemuseum.brussels/en for more information.
TheMayor.EU stands against fake news and disinformation. If you encounter such texts and materials online, contact us at info@themayor.eu