The Canary Islands to use mobility data and AI to track the spread of Covid-19
Knowing mobility habits on public transport could help contain the new coronavirus
May 18, 2020 11:30
Aseniya Dimitrova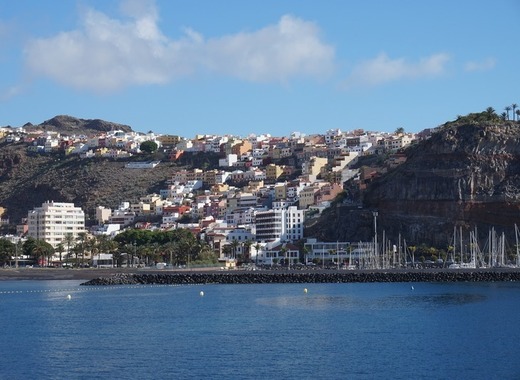 Tenerife and the Canary Islands will be using big mobility data to track the spread of Covid-19, informed Cabildo de Tenerife (Tenerife Council) last week. The movement of citizens on public transport will be collected in real-time and analysed using artificial intelligence (AI). Then, the findings will be offered to the Health Service of the Canary Islands to predict spikes of new coronavirus cases thus allowing them to take preventive measures.
Big data and AI against Covid-19
The project is a collaboration between the Council of Tenerife, the Government of the Canary Islands, the University of La Laguna (ULL), Titsa (interurban transport) Metropolitano (the tramways), the Technological Institute of Renewable Energies (ITER), and the University Hospital Nuestra Señora de la Candelaria. It will develop tools based on AI and will analyse large amounts of data to generate information in real-time.
The project seeks to track the spread of the coronavirus and is part of a study which the government of Tenerife have been working on for months, aimed at improving mobility. The collaboration thus aims to help learn and analyse mobility habits of citizens on public transport in this exceptional situation, explained Vice-president and Mobility Councillor Enrique Arriaga, quoted by Tenerife.es.
The data obtained through mobile telephones will be shared with the Canary Health Service (SCS). The intention is to launch models that can foresee the appearance of new cases.
Preventing a new coronavirus outbreak
Thus, in the case of detecting a new outbreak of COVID-19, the data in this study will allow the Canary Islands Government to better know the affected sectors, to detect the areas and the population at risk. For example, when a COVID-19 positive case is confirmed, it will be possible to analyse that person's journeys and take measures to limit the spread of the virus. This, reassure the authorities, will always happen with anonymity guaranteed, according to the law.
The study allows for the knowledge of movement patterns of the island's inhabitants among 150 previously established areas, with aggregation at the municipal and regional levels. Finally, Arriaga explained that the results of this study can also be used to propose restricted areas, places to disinfect and to carry out rapid tests.
Being prepared for a new COVID-19 outbreak is particularly important, as the Canary Islands, including Tenerife, were among the Spanish zones allowed to proceed to Phase 1 of the lockdown exit on 11 May. This includes the possibility to leave in larger groups, visiting friends and family, attending religious services and reopening restaurants, cafes and hotels.
TheMayor.EU stands against fake news and disinformation. If you encounter such texts and materials online, contact us at info@themayor.eu