Available in:
Share article
The Catholics celebrate the All Saints Day tonight and tomorrow
The day consecrated to the All Saints is celebrated from midnight till the end of the 1st November and is non-working for half of the European Union countries
October 31, 2018 09:30, 2699 impressions
Aseniya Dimitrova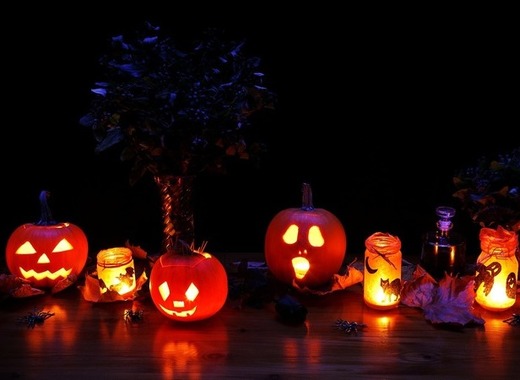 Source: Pixabay
Since the 4th century the Syrian church dedicates one day of the year to honour all martyrs. In an effort to Christianize pagan traditions, Pope Boniface IV transformed a Roman temple consecrated to all gods, the Pantheon, into a church dedicated to all saints. This custom spread in the West, but each local church celebrated it on different dates. Since the 8th century Toussaint became official for the Catholics and it was Pope Gregory III who chose the day of November 1st as the date of All Saints, when he dedicated a chapel of St. Peter's Basilica in Rome to all the saints. The day aims to honour all the known and unknown saints and the dead, hence its name. The saints are the personification of the Holy Spirit, their lives and actions are filled with kindness, faith and concern for humanity, which explains their recognition as saints, even if it is not always officially.
Thus, on the occasion of All Saints' Day, the 1st of November is non-working in France, Belgium, Germany (in mainly Catholic States), Austria, Hungary, Croatia, Italy, Lithuania, Poland, Slovakia, Slovenia (known as the Souls Day), Spain, Spain, Portugal in Luxembourg. Finland and Sweden celebrate the holiday on November 3rd (Saturday), the Netherlands - on November 4th (Sunday). The United Kingdom also celebrates Halloween (All Hollows day) on October 31st.
Source : Joursferies.fr, Catholic Church France