Available in:
Share article
The district of Schwerin is going towards carbon neutrality
The town of Schwerin has surged to the front of the renewable energy map. See how
December 14, 2019 16:00
TheMayor.EU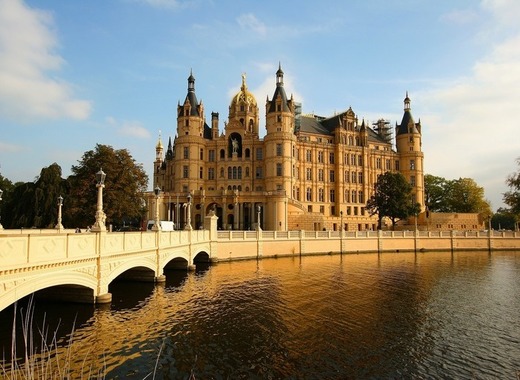 Geothermal energy is one of the main renewable sources which is still not so widely used but is on its way to becoming very popular. The town of Schwerin has surged to the front of the renewable energy map with an innovative project to use geothermal power to supply electricity not only to the city but to the whole area.
Last year, in 2018, the drilling company Daldrup & Soehne AG signed a contract with the local supply company to start drilling in the area. The aim was to go 1,250m deep and build wells for geothermal power. The project is supported by the state of Mecklenburg-Western Pomerania. It is part of the strategy to prevent the effects of climate change and the overall strategy to increase the percentage of renewable resources in the electrical power supply system of Germany. The main goal is for the constructed wells to supply 15% of the electricity in the area.
Towards a carbon-neutral Europe
When works started, the assumption was that the drilling will reach some 1,250m depth and the temperature of the earth layers will be approximately 60°C, which will have a supply rate of 150cubics/hour. After a year of work, the results are as follows: one newly-built well with a second one underway; drilling level of 1,300m and the temperature is 56°C.
This gave a lot of hope for even greater results than expected. The company envisages to start supplying electricity by the end of 2019 or by the start of 2020. During the whole of 2019, the works on the drilling and construction of wells went parallel to the preparation of the electrical grid in the region for the new supply. By 2050, it is expected that the city will be carbon-neutral.
It is one of the best examples of how German technological and innovative advances can lead the way into one renewable energy future and a carbon-neutral Europe.
TheMayor.EU stands against fake news and disinformation. If you encounter such texts and materials online, contact us at info@themayor.eu