The Estonian Song Festival is turning 150
One of the most important traditions in Estonia, the Estonian Song Festival is turning 150 this year and its birthplace – the city of Tartu, is throwing a celebration
May 25, 2019 12:00
Anton Stoyanov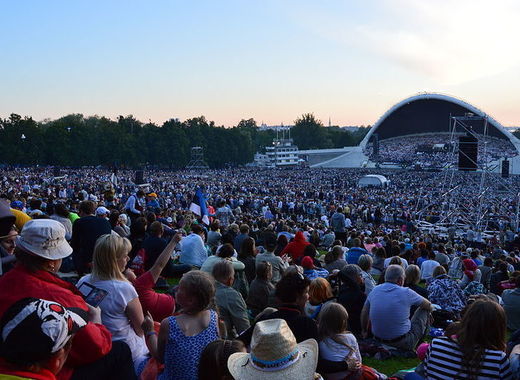 Source: Ivo Kruusamägi [CC BY-SA 4.0]
The Estonian Song Festival is one of the largest amateur choral events in the world. It was first celebrated in 1869 and has been held once every five years ever since. It is also a part of the UNESCO Representative List of Intangible Cultural Heritage. The importance of the Estonian Song Festival to the Estonian people and culture can not be understated – it has had a significant impact to the country's development and political landscape. Thanks to the Festival's role in preserving Estonian language, culture and traditions, it has encouraged Estonians to always oppose foreign invaders and occupiers and value their national identity.
As the first ever Estonian Song Festival was held in Tartu, the city is extremely proud of its historical heritage. For that reason, the municipality is holding a special celebratory event – The Tartu Song Festival, to commemorate the 150th anniversary. As has been tradition for the country-wide festival since 1934, events will also include dance performances. You will find the Tartu Song Festival every bit as captivating as the national event. It will be held between 20 and 22 June in Tartu and the main concert will take place at 18:00 on 20 June. Just a couple of short weeks later, you might be interested in traveling to Tallinn for the national iteration of the event, performed between 5 and 7 July.
Like the article? Subscribe to our newsletter to receive the latest from the EU cities right into your inbox.