The Mayor of Hemmingen about the advantages and challenges of the small town in the heart of Europe
Thomas Schaefer, also speaks about the need of a portal as TheMayor.eu
November 23, 2017 07:35
Monika Dimitrova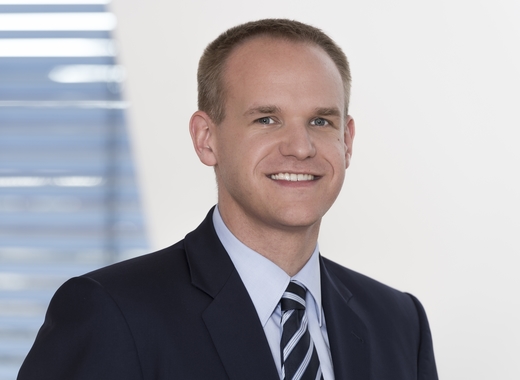 The young Mayor of Hemmingen, Thomas Schaefer is one of the first mayors who respond quickly to our request for an interview and accepted to tell more to our audience about his city.
What do you think about a unified platform for European municipalities and its main goal to make and keep European citizens better informed about what is taking place in the European Union?
I consider such a portal very useful. Thus, a knowledge exchange can take place and best-pratice examples can be taken over. Moreover, the European Union is often very abstract. With concrete examples, Europe can become even more tangible.
How would you describe Hemmingen briefly? What do you want our audience to know about your city?
Hemmingen is a municipality with almost 8,000 inhabitants in the immediate vicinity of the state capital Stuttgart in Baden-Württemberg. We live here in a prosperous region with near full employment. However, this also brings with it problems such as rising rents, hardly affordable housing and increasing traffic. Especially in the current discussion of driving bans for harmful emissions, it is important to strengthen public transport and to keep the topic of electric mobility in mind.
We are proud of the district heating supply in Hemmingen, which is generated from regenerative energy. Two biogas plants produce electricity and heat. In addition, heat is generated by a wood heating system with appropriate filters. 2,000 apartments are connected and 7,000 tons of CO² are saved.
How the portal can be useful to you? To Hemmingen and its citizens?
Europe is big and there are certainly many good ideas and already good implementations. Tюo get this information, such a portal has a good bundling function.
Do you think that a problem with accessing and gaining information exists among European citizens when trying to update their information about European policy implementation?
The information on European politics is certainly available on the Internet and, thanks to the numerous official languages, also understandable for everyone - theoretically! In practice, European policy has a complexity that needs explanation or simplification.
What will be the main goals and good practices you plan to develop for the near future?
We want to make Hemmingen even more independent of fossil fuels in the energy sector and strive for even greater self-sufficiency.
What do you think should be done to encourage the improvement of the small European cities?
At European, national and federal levels, everyone should be aware that many of the laws and measures that will be adopted will then have to be implemented at local level. I have more and more the impression that we are over-regulated and have to spend more time to meet the increasingly complex legal requirements, than to do concrete urban development and social tasks.
Find out more about Hemmingen here
TheMayor.EU stands against fake news and disinformation. If you encounter such texts and materials online, contact us at info@themayor.eu