The restoration of Plaza de la Natura in Park Güell advances with full speed
One of the most iconic places in Barcelona is being maintained in accordance with Gaudí's original standards
May 01, 2019 19:30
Aseniya Dimitrova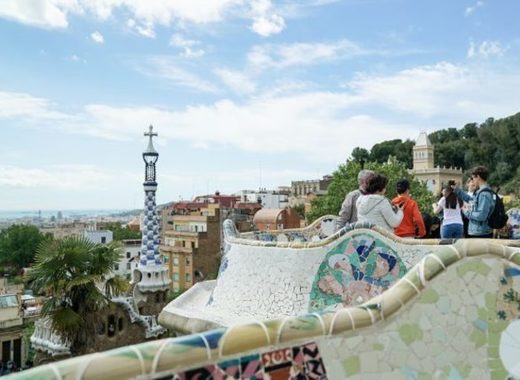 Source: City of Barcelona, barcelona.cat
It has been almost two years since the of the restoration of the Plaza de la Natura in Park Güell began. As one of the most emblematic spaces of the city of Barcelona, it was essential to restore it strictly observing the criteria and using the building materials defined originally by architect Antoni Gaudí so as to preserve its cultural value. The work on the square started in July 2017 following the discovery of water leaks and cracks in the structure and was expected to continue by the end of the month of April 2019 with a total budget of EUR 1,224,789, report the city authorities.
So far, waterproofing of the ground Güell has been completed to prevent water infiltration in the lower porch of columns that supports the square, or the hypostyle hall. This included the construction of a drainage system to collect rainwater, waterproofing of the hypostyle hall and reinforcement of its structure. Furthermore, the specific characteristic benches decorated with trencadís specific to Gaudí are also being restored.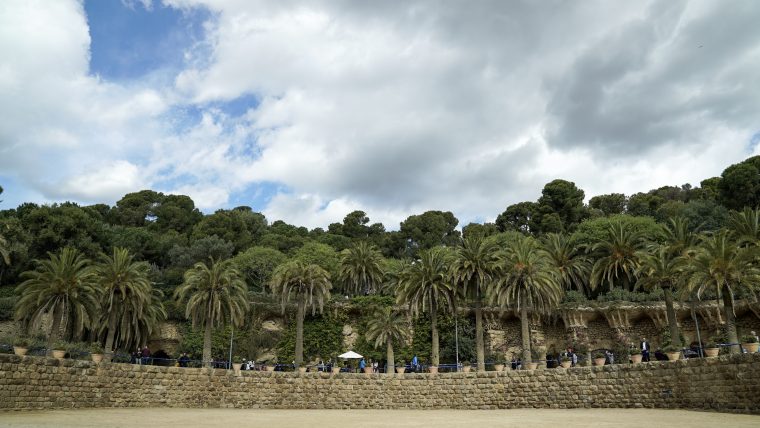 Photo: City of Barcelona
The renovation of the Plaza de la Natura is one of the measures of the Park Güell Strategic Plan 2018-2022, which suggests a total of one hundred and eighty actions. The plan, among others, aims to re-establish the monumental axis as a space where neighbours feel at home, reversing the mass tourist trend which has negative effects on surrounding areas.
To make this possible, various actions are foreseen, aimed at improving the integration of the park in the surrounding area and mobility network, promoting the social use of space, preserving the environment and heritage and reducing mass tourism. Some measures, such as the launch of a shuttle bus, the reopening of the Glòria descent or improvements aimed to facilitate the access to the monumental area, have already been implemented.
Like the article? Subscribe to our newsletter to receive the latest from the EU cities right into your inbox.