Trencin ensures childcare for local healthcare workers
The municipality wants to make sure that all local doctors remain available to the needs of locals during the pandemic
April 26, 2020 20:00
Anton Stoyanov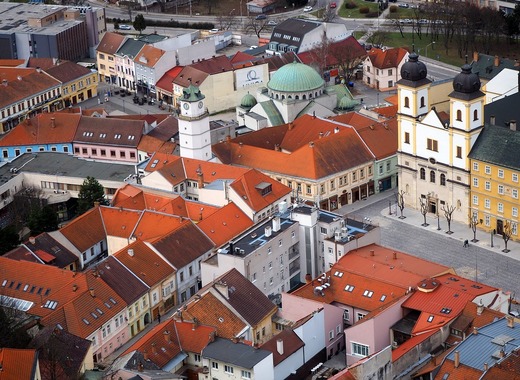 One of the worst side effects of the government-imposed lockdowns across Europe was the shutting down of schools, kindergartens and nurseries. The decisions to suspend in-person attendance to educational and childcare institutions caused ripple effects that could be felt throughout the societal fabric of entire cities and even countries.
The fact that children were forced to stay at home, meant that their parents, many of whom are performing essential roles in our societies, were also forced to remain at home and care for them. That, in turn, further complicated the situation in industries and services that are reliant on their workers performing their daily tasks without interruption during times of crisis.
A problem for cities to solve
Some cities across Europe have already begun employing their own tailored approaches to the need for childcare. In Austria for example, the Upper Austrian state capital of Linz has already introduced its own initiative aimed at keeping children busy and away from home, thus allowing their parents to go to work.
The Slovak city of Trencin is now also following suit – with its very own initiative tailored to the needs of local medical staff. The local kindergarten at Legionárska Street opened its doors to the children of medical personnel working at the Trencin hospital.
"This is the result of several weeks of communication with the hospital. We have been preparing for it gradually and systematically, the onslaught on healthcare can still be very great and every good nurse and good doctor will be needed. This is the least we can do for the hospital," stated the mayor of the Slovak city Richard Rybníček, upon the unveiling of the municipality's new initiative.
By ensuring childcare for local medical staff and thus allowing them to perform other essential tasks, local authorities are ensuring not only their wellbeing but also that of every other citizen that might end up in need of hospital care.
TheMayor.EU stands against fake news and disinformation. If you encounter such texts and materials online, contact us at info@themayor.eu