Available in:
Share article
Valmiera begins production of face protection for local staff
Doctors, municipal police and municipal workers will be supplied with 3D printer faceguards procured by the local government
April 23, 2020 17:30
Anton Stoyanov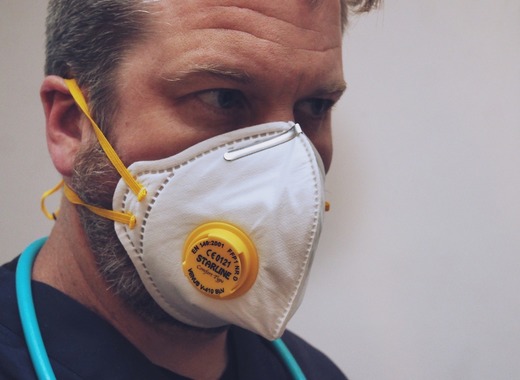 Upon the outbreak of the COVID-19 pandemic, one thing was certain – protective equipment for medical personnel was an absolute necessity for them to remain effective and capable of doing their jobs – namely saving lives and safeguarding the community.
Yet European states quickly discovered that there was simply not enough to go around – there was a severe shortage of masks and faceguards on a global scale which in turn prompted local and national government to find alternate ways of procuring their supplies.
Valmiera taking action
In the Latvian city of Valmiera, the situation was no different. Its local medical staff was undersupplied from the beginning which forced the local government to seek supplies elsewhere. And it found its suppliers in the face of private businesses that possessed high-tech technology capable of producing certifiable protective gear cheaply and quickly.
The use of 3D printers in order to produce faceguards has quickly become a staple for European cities and their authorities. The situation is no different in Valmiera, where the local entrepreneur Kaspars Urbāns pitched his idea of producing such masks to the local Development Agency.
After the proposal was submitted, local authorities quickly went about setting up a shared network of production and procurement. Thanks to their fruitful cooperation the masks come at almost no cost – the municipality only has to pay for the materials that are used, as local entrepreneurs are not prioritizing profits but rather the good of their communities.
With masks being produced "in-house" the staff at Valmiera's hospitals is already reaping the benefits of the city's cooperation with businesses. Masks are already being distributed not only among medical workers but also among social care staff and municipal police officers who are also under constant threat of infection.
Like the article? Subscribe to our newsletter to receive the latest from the EU cities right into your inbox.