Available in:
Share article
Veerle Heeren: As a woman, you have to prove yourself twice as hard in politics
Ahead of International Women's Rights Day, we speak with Veerle Heeren, Mayor of Sint-Truiden, Belgium
March 02, 2020 09:30
Aseniya Dimitrova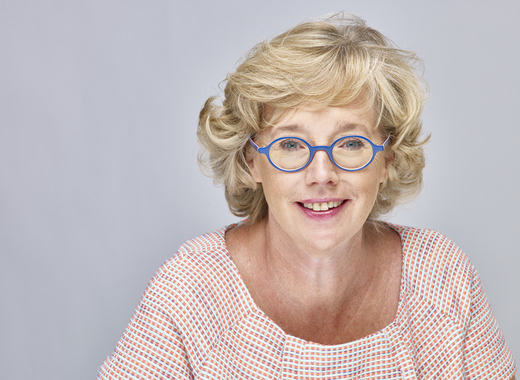 Source: Veerle Heeren / City of Sint-Truiden
Veerle Heeren has been Mayor of Sint-Truiden, Belgium, since 2013. She is also a member of the Chamber of Representatives of Belgium and former Flemish Minister for Welfare, Public Health and Family. We asked her 8 questions to celebrate the upcoming 8 March.
Ms Heeren, would you tell us in brief about the path and challenges you faced before reaching this prestigious political position?
When I was starting out in politics, the political landscape was predominantly filled with men. When I won a seat in our local city council, I was one of the first women to do so.
Over the years I worked very hard to get elected nationally. In 1995 – I had just turned 30 – I obtained a seat in the Flemish Parliament.
My son was born in 1997, and I had to balance motherhood with a very demanding job in Parliament. As I was one of the only women in office, there was hardly any infrastructure or help available that allowed me to sit in Commissions whilst caring for my new-born child.
As a woman, I am convinced we have to work twice as hard in order to achieve success.
Why is this so? Do you think that being a woman has made any difference – in a positive or negative way - in your career development?
As a woman, you have to prove yourself twice as hard in politics. You have to be determined to work tirelessly and expect that not everyone is used to seeing a woman in a highly placed political function.
A good support system is critical to succeeding; I am fortunate to have an understanding partner who can cope with me working long hours and weekends.
Do you think that women today are involved enough in the vital conversations?
In the last few decades, we have come on in leaps and bounds. On the international stage, more women are placed in high positions. I think of the Prime Minister of Finland Sanna Marin, the Prime Minister of New Zealand Jacinda Ardern or – closer to home – our own first female Prime Minister Sophie Wilmès.
That said, there is still a lot of room for improvement and women are still a minority in traditionally male jobs. To take myself as an example: I am the first female mayor of Sint-Truiden in over 1300 years of the city's existence.
I do notice a shift with the younger generation: girls and young women don't allow themselves to be pushed to the sidelines and are being more ambitious and vocal than ever.
And how can women's voice contribute to resolving the global challenges?
Women have a different way of looking at the world. In the last 60-odd years, the professional world has finally opened up and allowed more women in. But that does not mean our other tasks have vanished.
Most women I know juggle a career with raising a family and running a household whilst still taking on most of the domestic tasks that have traditionally been left to women. We wear many hats in a single day, and with that broader perspective, a woman can think "outside of the box".
We see the every-day problems that need tackling. We cannot expect a working mother to cycle her children to school or day-care, but we can think of alternatives that benefit both the environment and mobility.
Tell us a bit more about the place of women in your municipality: to what extent do they exert influence on local policies and what is their role in shaping city life?
I like to think women are well-represented in our city. Nearly every political party has at least one woman sitting at the board committee. These women also don't restrict themselves to "traditionally female" or softer topics.
For instance, I am responsible for mobility and digitalisation, amongst other things. And one of my female colleagues is head of the Patriotic Associations. In general, men and women work together very well, and the benefit of our city is always the starting point for everything we do.
Do you implement any particular policies in favour of protecting equal rights and guaranteeing the safety of women?
Our city does not have an immediate safety issue, so we have not been asked to take any precautions regarding this.
What does your typical day at work look like?
As mayor, I have a very busy schedule and no two days are the same. I typically get up around 6h30, get ready for the day and make sure my dog and chickens are fed. I arrive at the city hall at around 8h and begin my first meeting. In between meetings, I sign off letters to our citizens and try to prepare upcoming councils and debates.
On Tuesdays, my office is open to citizens who come to me with their suggestions or questions (the range of topics is as wide as it is interesting!). In the evenings, there are openings of expositions, lectures or clubs to attend, as I am often asked to say a few words as mayor. This means that on most days I am not home before 21h in the evenings.
Finally, what advice would you give to young girls today, willing to embrace the difficult career of politics?
Follow your heart, don't be discouraged and persevere! Women represent more than half of the world's populations and we have gone centuries without accurate voicing and representation.
Thanks to our mothers and grandmothers, we have come a very long way already, but we have by no means reached an equal balance of rights between men and women in the world.
TheMayor.EU stands against fake news and disinformation. If you encounter such texts and materials online, contact us at info@themayor.eu