Vending machine delivers vegetables safely in Leuven
It brings customers closer to local produce, while protecting their health
April 28, 2020 17:30
Aseniya Dimitrova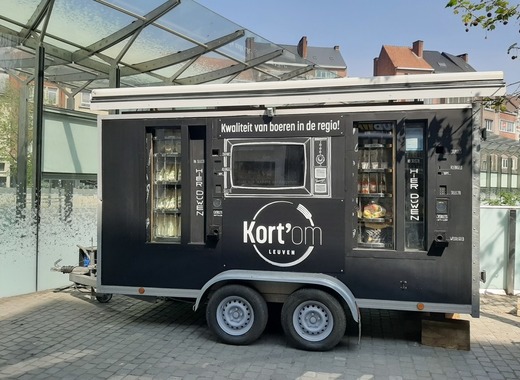 Source: City of Leuven
Residents and visitors of Leuven who adhere to a healthy lifestyle have one more reason for joy since last week. The Belgian city has presented a food vending machine, which allows customers to purchase and collect fresh food, vegetables and dairy products, safely right from the farmer.
Supporting local agriculture in times of crisis
The vending machine is an initiative of Kort'om, a local food distribution platform and the city of Leuven. Through it, they want to bring fresh and healthy food from the short supply chain (supply chain with up to one intermediary between producer and consumer) to the heart of the city and support local agriculture.
All manner of goods are available at the food vending machine located near the kiosk on Rector De Somerplein including potatoes, apples, apple juice, yoghurt, soup and asparagus. Seasonal products such as strawberries will be added later.
What is more, the machine operates according to strict hygiene standards which guarantee minimal risk of contracting Covid-19. The doors open automatically so that the customer only has to touch the purchased product once. Contactless payments are also possible.
Alderman for agriculture and consumption David Dessers expressed his approval of the initiative: "With this, we bring short supply chain products to the heart of our city. More and more people are finding their way to short-chain products in this corona crisis, taste local, sustainable products straight from the farmer, without having to travel far."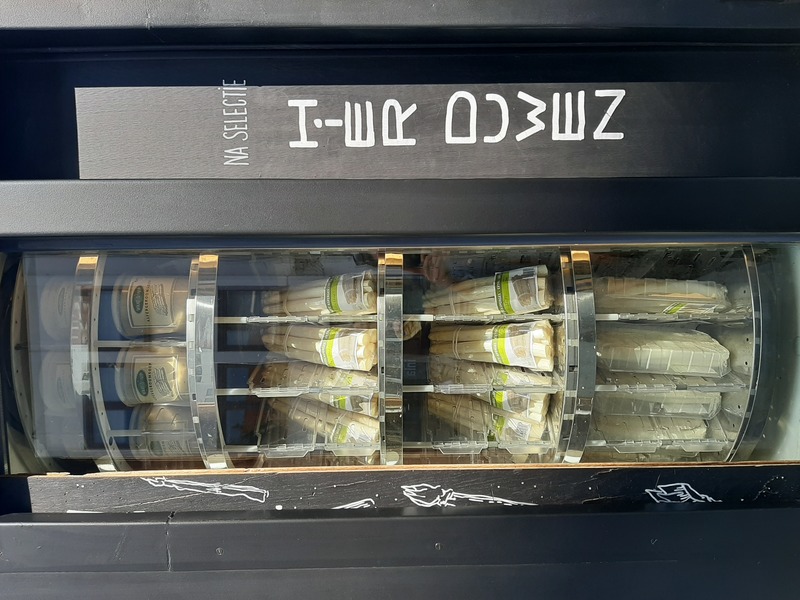 The vending machine limits contact with products, which guarantees their maximum protection. Photo by City of Leuven
The food vending machine will be operating on a temporary basis - until the coronavirus measures are relaxed. The offer will vary according to the harvest. All products come from local farmers from the Leuven and Flemish Brabant region, who are members of Kort'om Leuven.
This is a local distribution platform for short supply chain products, managed by the farmers themselves. It was founded by Rikolto and is supported by the city of Leuven.
Leuven will thus bring traders and catering establishments into contact with local farmers and help products from farmers around Leuven find their way to supermarkets, shops and restaurants in the city more easily. In this way, even more people from Leuven will be able to enjoy products straight from the field.
The platform is still in its initial phase, but thanks to the vending machine, people from Leuven are already getting a taste of it. "Many farmers are struggling in this corona crisis. They are working hard to provide us with food and keep the shelves filled. They deserve our support. At the same time, more and more people are rediscovering the importance of healthy, fresh food... With this food vending machine, we want to make the range of short supply chain products in our city even better known" concluded alderman Dessers.
TheMayor.EU stands against fake news and disinformation. If you encounter such texts and materials online, contact us at info@themayor.eu