Vilnius Night Hive set to transform the night life in the city for the better
New creative space in the Lithuanian capital fights against drug and alcohol addictions
August 16, 2020 10:00
Aseniya Dimitrova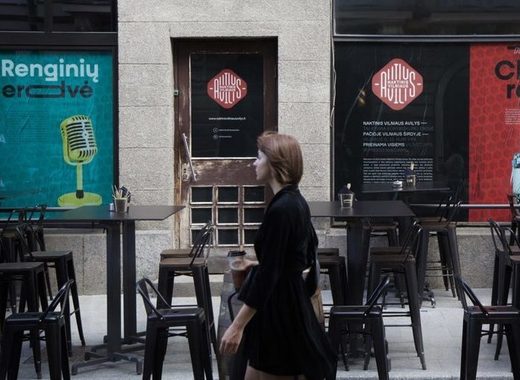 Source: City of Vilnius
A new creative space has opened doors in Vilnius this Tuesday, the municipality announced. Naktinis Vilniaus avilys (translated as Vilnius Night Hive) is aimed at transforming the nightlife in the Lithuanian capital and set it free from drug, tobacco and alcohol abuse in a non-traditional way.
Innovative approaches to unresolved problems
The new facility, located at 22 Vilnius street, began its first activities earlier this week. The decision to create a space of this kind was taken by the Municipality of Vilnius at the start of 2019. The objective: make Vilnius a responsible, innovative and safe place, where night visitors can find not only entertainment but also receive the necessary medical, emotional and psychological help at any time of the day, reads the municipal release.
What makes the Night Hive different from other prevention premises and services is its approach, which stands well away from lectures, information leaflets and moralizing speeches. Instead, the organisers have created and accommodated a variety of activities and NGO representatives, which focus on alternative activities.
"We strive to make the events and activities offered in Vilnius Night Hive more interesting for Vilnius residents than the evening spent at the bar consuming alcoholic beverages", explains Jonas Nainys, the director of Idėja miestui quoted on the municipal website.
With two floors, the facility has workspaces for events, NGOs and young artists. The place will welcome various types of cultural events and is open to suggestions from the public on how to improve it. In addition, institutions like the Drug, Tobacco and Alcohol Control Department, will ensure that alongside entertainment, the Vilnius Night Hive will provide help to people who face issues related to alcohol or drug abuse and emotional health problems.
Furthermore, with the arrival of the new school year in autumn, the Hive will welcome a non-traditional educational space called "THE CLASSROOM". The lessons within will focus on competencies that students rarely acquire during formal education and will be led by professionals in their fields.
Finally, one of the driving forces of the hub, according to the organisers, will be the City Radio station, which is due to open this winter. It is planned to install a radio studio on the first floor of the building so that all passers-by can watch through the panoramic windows. This way, once the show is over, the discussions and conversations that took place in the studio can continue outside.
Topics of drug and alcohol prevention, that so far enjoy little media attention, will be of special interest to the radio. Anyone who has something to say can also get involved in creating the shows, give feedback to hosts or have a cup of coffee with them.
TheMayor.EU stands against fake news and disinformation. If you encounter such texts and materials online, contact us at info@themayor.eu