Available in:
Share article
Virtual game helps international students discover Groningen at a distance
You don't have to be an actual student to play, though
August 15, 2020 20:00
Aseniya Dimitrova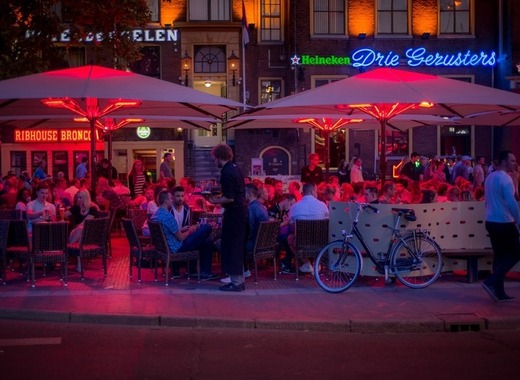 Without a doubt, Groningen is standing strong on the world's higher education map: the University of Groningen consistently ranks among top HEI worldwide and attracts thousands of international students every academic year. The Hanze University of Applied Sciences is also appealing with great opportunities to gain practical experience.
However, the superiority of education and job perspectives of graduates are not the only reasons for choosing one city or another. The quality of the student's life and the welcoming atmosphere also play a role, especially for international students.
Unfortunately, with the coronavirus pandemic and the restrictions in international travel, it has become a challenge for many to explore the city they plan on spending the next few years in. Traditional opening events and introductory sessions had to be cancelled, this year, too.
Luckily, the Dutch city has come up with a corona-proof solution. Their marketing department launched an international campaign in which the city presents itself virtually to prospective students.
Groningen city goes online
At the core of the campaign is a 360-degree game which aims to give international students a warm welcome to Groningen, albeit at a distance. The game presents prospective students with different elements from Groningen student life and gives them quizzes along the way.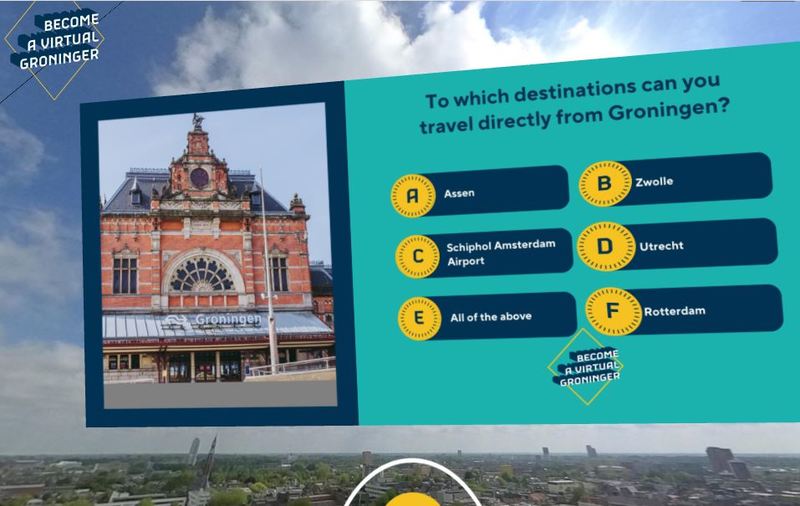 Correctly answering questions about Groningen's hotspots will help you move ahead. Snapshot of Level 1
This, on the one hand, helps them explore the city, but also experience what it is like to live in a student house in Groningen. Of course, players can also attend lectures and discover the nightlife. Once the player has finished the game, he or she can call himself or herself a 'virtual Groninger' and collect a Groninger survival package including 'Groningen passport' at the Groningen Store.
Level 1 is live
The first level of the game was launched on August 13 and allows for players to explore the city, to see the hotspots and discover the unique advantages of Groningen. In the coming weeks, more levels will unlock, giving the students the chance to learn more about studying in Groningen.
Actually, the game can be accessed by anyone interested in the website game.groningen.nl without downloading. So, even if your student years are long gone, you might find it thrilling to get back in time and remember what life on the campus and Groningen's vibrant nightlife were like, to learn typical Groningen slang and challenge your fellow students to play.
TheMayor.EU stands against fake news and disinformation. If you encounter such texts and materials online, contact us at info@themayor.eu