Available in:
Share article
We help our customers to make their events as eco-friendly as they can possibly be
ACV is the main venue for the Austrian Presidency of the Council of the EU
July 26, 2018 16:20
Monika Dimitrova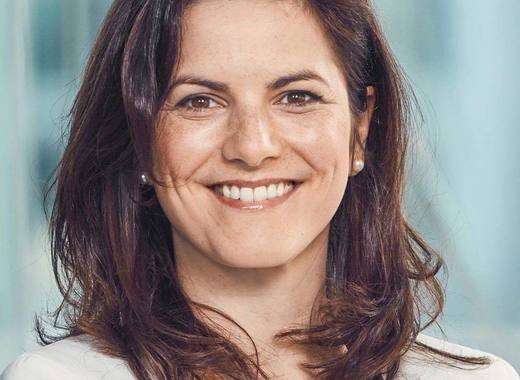 Source: IAKW-AG Andreas Hofer
The Austria Center Vienna (ACV) is the main venue in Vienna for the Austrian Presidency of the Council of the EU, thereby providing a permanent conference and media centre. Thanks to its location right next door to the Vienna International Centre – one of the four international United Nations headquarters – it is the only conference centre that is directly linked to a UN site. Austria`s largest conference centre can accommodate 20,000 people and has 24 lecture rooms for between 100 and 4,320 participants, 180 meeting rooms and 22,000m2 of exhibition space.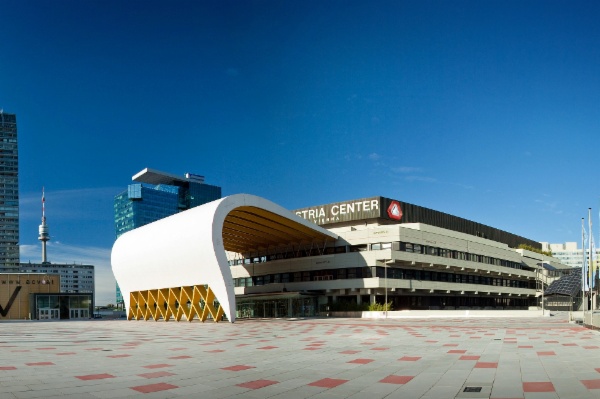 You are in charge of the only conference centre in the world to be located directly next door to one of the four worldwide UN headquarters. The Austria Center Vienna attaches great importance to sustainable building management. Tell us a little more about this.
The Austria Center Vienna is the nation's first green conference centre and attaches great importance to sustainability across the board.
At the Austria Center Vienna, sustainability begins at the procurement stage, which is why we are always looking for new ways to enhance energy efficiency, cut waste, add value at a local level and ensure that we conserve resources wherever possible. Some examples: the vast majority of the filament lamps throughout the centre have been replaced with energy-saving LEDs. The toilets are supplied with water from a natural well in a move designed to save precious drinking water. Special e-filling stations for owners of e-cars have been installed in the park decks.
In addition to operating the congress centre, we are also responsible for maintaining and managing the UN headquarters next door. All of the energy that we need to heat and cool the buildings comes from sustainable sources.
The Austria Center Vienna became the country's first Green Conference Centre – with an Austrian eco-label for conference centres. Is this your most highly-prized award, or are there others?
We were very pleased to receive this award, particularly as sustainability applies to everything we do, and not just the venue itself. This includes certifying events held at the Austria Center Vienna as green meetings (our largest certified congress attracts around 28,000 participants each year), as well as offering free childcare facilities during congresses or providing media support for large-scale scientific congresses.
We have already taken a number of steps designed to make organising green meetings even easier for our customers. As an official certification body, we want to help our customers to make their events as eco-friendly as they can possibly be, as well as reducing their ecological impact.
Speaking of awards, we are very proud to have earned the Digital Infrastructure Award 2016 for our seamless, high-availability WLAN for 20,000 users or 35,000 simultaneous connections from multiple devices. It gives event organisers access to a truly unique IT infrastructure package. Our system allows users to simply log in, start networking or work as if they were in their own home or office.
We saw off strong competition from major congress centres in Singapore and Dublin, which really was an outstanding achievement.
In March, the Austria Center Vienna unveiled its modernisation concept for 2022. What innovations and changes will this construction project – the largest at the venue since it opened around 30 years ago – bring?
Over the past few years, we have succeeded in landing numerous additional international events, and we are now responsible for bringing over 100,000 international guests to Vienna each year.
A competition for the modernisation project was launched last year with the ultimate goal of increasing capacity utilisation and reasserting the Austria Center Vienna's international competitiveness by creating additional spaces for events.
A new access building with Panorama Walk and three additional entrances will make it more convenient to use the different levels for separate events held in parallel.
An attractive canopy – the danubeSAIL – will also be added to the square outside the building. Completed in 2022, this area will be transformed into a public space that brings people together, and adds a further 4,200m² for events in either closed or open formats.
We are certain it will help us to go on making such an important contribution to upholding Vienna's status as king of the congress destinations.
The Austria Center Vienna is the main venue for the Austrian Presidency of the Council of the EU. 20,000 people, 6 months and a fine young lady. How do you handle all this?
We started making preparations for the rotating presidency of the European Council last year to ensure that we were ready to deal with the challenges ahead. In all, around 120 international meetings and countless ministerial conferences will take place at the venue. To make this possible, we have specially adapted large parts of the venue. This involved transforming a simple exhibition hall into an appealing, contemporary catering area – with a central bar and quiet niches for informal meetings between sessions.
We also needed to come up with our own access control system that had to conform to the strictest security standards while still allowing us to continue hosting large-scale international congresses alongside European Council meetings. Throughout the planning and implementation stages I had – and continue to have – the full support of a very strong team. And this strength is also my strength: our employees are the best ambassadors for our venue. Which is why I do everything I can to support their professional development, while always bearing in mind the need for a healthy work-life balance. As a mother of two small children I know just how important that is from my own experience.
Security is one of the greatest responsibilities that an organiser has. What do you do to ensure the safety of your visitors?
Vienna is one of the safest cities in the world. Alongside cultural attractions and a central location, this is one of the decisive criteria for prospective event organisers. Safety and security is paramount at the Austria Center Vienna: this applies to the visitors, their data and the site itself. The Austria Center Vienna has a proven track record of hosting high-security events like the 2015 Iran Talks which were held in the neighbouring UN building – the Austria Center Vienna was used as a media centre from which developments were reported to the public in a high-security environment.
We added a security coordinator to the team more than two years ago and have been working very closely with security officials for months.
The Austria Center Vienna generates gross value added running into the hundreds of millions of euros each year. But how do you personally calculate success? In profit, number of events, personal satisfaction…
We primarily measure our success against the number of participants from abroad who we bring to Vienna for our international congresses. Since I took over as CEO five and a half years ago this number has doubled.
The 105,000 international participants that came to the venue during the year generated an induced economic impact of around EUR 455m. When the employment effect is extrapolated into person years, events at the Austria Center Vienna accounted for more than 3,000 year-round jobs in Austria in 2017 alone.
In addition to the considerable economic significance for Vienna and Austria, the year-on-year growth in revenue and number of large-scale congresses is also a factor – we set record totals in both of the last two years.
A topic that is close to my heart is the ongoing modernisation and development of the venue. Participants at an event want a comfortable environment – and that is one of the reasons why so many congresses take place in Vienna, the world's most liveable city.
This is why we took the decision to create a number of completely new rooms at the Austria Center Vienna: light and modern furnishings, light-filled rooms, separate lounges and networking spaces. We offer our customers full service under one roof: from the suitable spaces to security, light and sound and excellent catering that includes typically Austrian dishes such as Wiener Schnitzel and Kärntner Kasnudeln.
Thanks to all of these factors, we are currently one of the most in-demand congress centres in the world – and with investments such as the danubeSAIL I am doing everything I can to make sure things stay that way in future!
Would you say that the number of women in management positions has been on the rise over the past few years?
I know lots of very, very successful women in management positions both here in Austria and abroad. Just a short time ago around 70 of them took up our invitation to discuss digitalisation, one of the key topics of the future, at the venue. In my team I aim for a good mix of men and women of all ages which has which has always produced excellent results.
TheMayor.EU stands against fake news and disinformation. If you encounter such texts and materials online, contact us at info@themayor.eu