Available in:
Share article
We want to make citizens participate and feel proud of living in Beringen
Interview with Thomas Vints, Mayor of Beringen in Belgium
September 05, 2019 09:30
Aseniya Dimitrova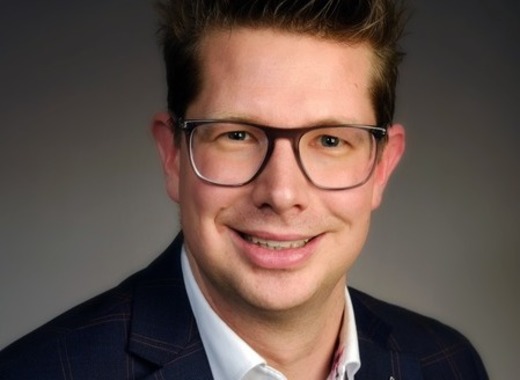 Source: Municipality of Beringen
Mr Vints, how would you describe your city briefly? Would you invite our readers to visit it?
Beringen is the third largest city of the Belgian province of Limburg. Our city has 74 000 citizens. Beringen is really linked to its mining past and it is really the standard to mention them together with be-MINE.
Making Beringen accessible, implementing sustainable mobility policy is a key topic of your governance programme. Could you tell us the main instruments you will be mobilizing to achieve this? What stages are previewed?
Well, first I think its important to have a view of the existing traffic in our city. We have a canal that separates Beringen in two parts as well as our main roads out of the city, so it is important to implement those two things. First, we have to make some studies, to have reports and make these questions more concrete… The previous Structure Plan of Beringen was quite old and it was important to have a new insight on a few things. Also, in Flanders the other government said it is important to centralise the places where people are going to live, to make sure to have enough greenery in your city, to make it more dense where people live together. That in combination with mobility, looking for alternatives for the car like new e-bicycles, etc. We have a trial road across the city. So, it is important to make a combination of all the traffic that you have in the city: for example, people can come by train, then take the bicycle and move around the city and then go back by train. I guess those are the things that we need to focus on these years.
Encouraging entrepreneurship and innovation is one of your top priorities. What measures will be implemented in order to foster innovation in the city and make it attractive for investment?
Well, as I said, it is important to test new mobility solutions. Again, we are linked to our mining past. For example, we have seven places in Limburg that have mining history. So now we are looking into ways to make this connection between these cities. Beringen is the gateway to the mining district. This region has so much to offer, so it is important to make the connection between or intercity so we can reap the benefits of this offer.
You are planning to increase the range of day care for children and provide specific care for teenagers as well as cultivation of spaces for the youth. Could you say a few words about the child-friendly policy of your mandate?
Last years, we have searched for solutions on how to have more space in day-care, so we invested a lot in infrastructure. After the holidays we are going to start with the building of a new day-care for children and nevertheless we also find it is important that every child is welcome in day-care. But we have a category of children that need more healthcare, because they have a disability. It is important to give more care to those children than the others. But we try to search for an inclusive way to take care of that. For those who don't feel well in the normal day-care we started two years ago with the new initiative that focused on the children who need extra care. That way we provide something more than other cities.
Something else that we find important, we invested a lot in day-care till ten years. And after that, there is a big gap. Children are not old enough to stay home alone, they search for something to do in their spare time. So, now we are going to search for useful ways of time pass, with other partners, in order to give them a nice day after school.
And a few years ago, we had a concentration of three big secondary schools in the centre. But now we centralised it all in a campus nearby the city so that we have on the one side all the children around 12 years till 18. We invested in sports infrastructure, we are almost finished with the new skatepark, therefore kids could spend some time there as well.
How do you involve the citizens in the local governance and the decision-making process more transparent? Are you planning to use technological innovations in order to facilitate it?
First of all, I believe is important to have good communication and that you explain why you do things and for whom you do things, as citizens are always looking for the important questions "What is in it for me?". It is important that we explain why we do what we do. Therefore, we use a lot of ways to communicate with our citizens. We have a monthly magazine, that passes by the post to every home, we also invest in social media, like Facebook and Instagram; we are looking for ways to make them participate and to make them ambassadors of the city; with some hashtags, using their photos to make them proud of living in Beringen, because I think our city has a lot to offer. This year, we started with communication through WhatsApp. In Belgium we were one of the first cities to use it to communicate with citizens and I think it is a very easy way for them to ask questions when they want to discuss issues. And it also works well.
The mining past is inalienable part of the cultural heritage of Beringen, as you already explained. Could you tell us more about be-MINE and the ways to preserve and promote it?
Beringen is a gateway to the mining district and also the best-kept and the largest industrial heritage site in Flanders. We focus on lot of things on be-MINE and I think it is worth the effort as there is so much to do: enjoy a fabulous time shopping on Be-MINE Boulevard, go swimming at the Sportoase, have a climbing and bouldering adventure at Alpamayo, our climbing centre. You can take advantage of Todi's diving and snorkelling facilities, which is unique in Europe, to dive and snorkel around the fish, it is an indoor facility. You can explore the Mine Museum, play on Adventure Mountain and go for a stroll or cycle along the coal tracks or mountain bike up and down the sides of the slag heap. You can pop up by the tourist centre for a user-friendly map and information by the experts.
And what types of funding do you use to maintain these facilities?
It is a combination of a lot of funds. In Limburg we have the LRM facility, destined to preserve and restore all the mine sites in Limburg. So, they have a role to play. Nevertheless, we have also Flanders that invested a lot in be-MINE. We also invested with local of money in some of the facilities and we have also private investments on the site. For example, the climbing centre, it is citizens that had the idea and financed it all. With money of the city we paid for the swimming pool and it is that combination that makes it great.
Finally, would you like to share other interesting good practices and initiatives with our audience?
Beringen is also a sports town. We have many successful clubs and athletes and one of the best Belgium swimmers lived here in Beringen. And in the recent years cycling has settled around here. We have two mountain bike trails but also attract different aspects of the sports industry. We have an innovation centre that has its main place in Beringen. And this year our city welcomed also the final stage of the Baloise Belgium tour, which is held annually, and we are proud to announce that we will participate in 2020 and in other editions as well.
You can learn more about Beringen here and

TheMayor.EU stands against fake news and disinformation. If you encounter such texts and materials online, contact us at info@themayor.eu