Available in:
Share article
We work in an open-minded and creative manner to make Pirkkala better
Interview with Marko Jarva, Mayor of Pirkkala Municipality in Finland
October 22, 2019 11:30
Monika Dimitrova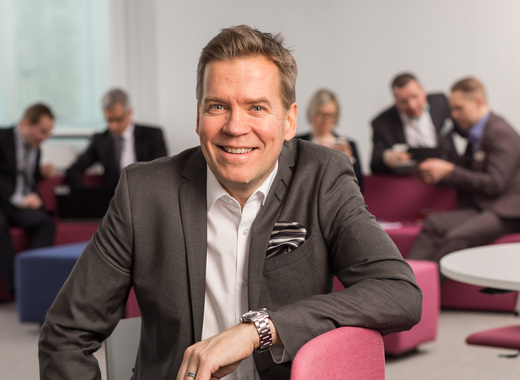 Source: Pirkkala Municipality
Marko Jarva was born in 1966. Following the completion of his higher education with a Bachelor of Science degree in Automation, he worked as a Business Development Manager at M-Files, a company that provides enterprise information management solutions. Jarva has been a member of the Pirkkala municipal council since 2013 and a member of the municipal board since the beginning of 2017, representing the National Coalition party. The municipal council of Pirkkala elected Marko Jarva mayor of Pirkkala on June 12, 2017.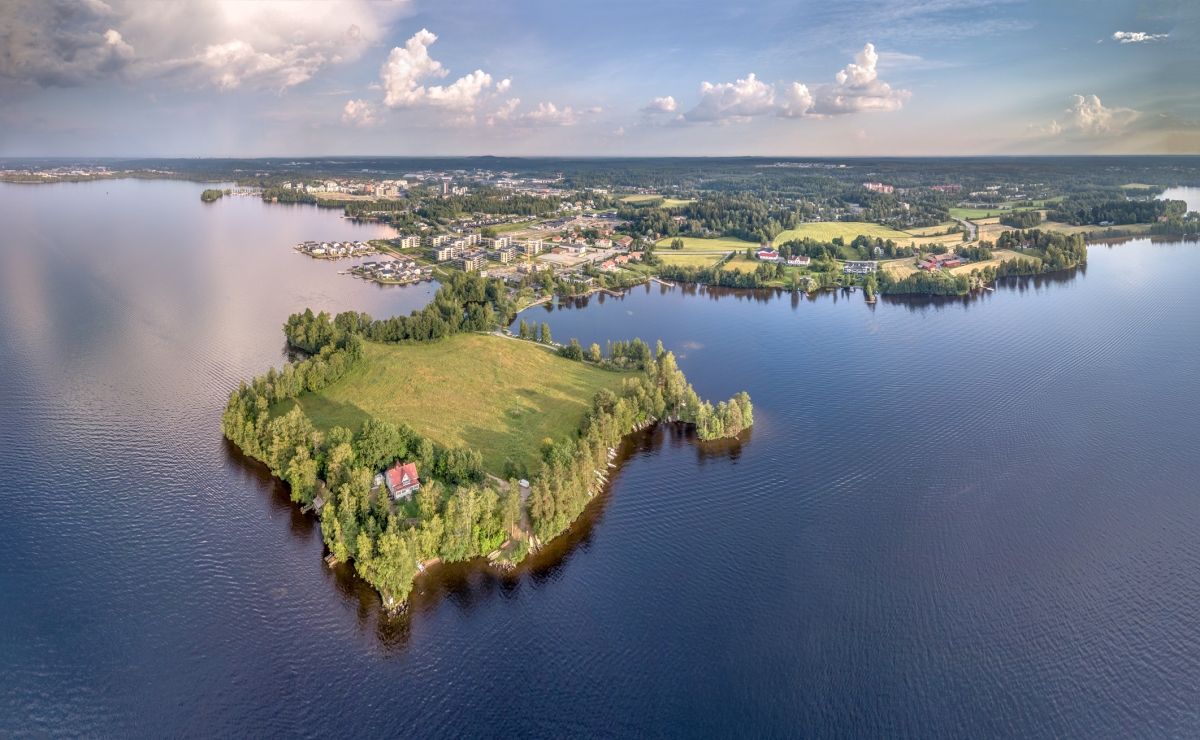 Pereensaari recreational island
Mayor Jarva, please describe Pirkkala in a few sentences. Which is your favorite place?
The municipality of Pirkkala is located in Pirkanmaa in the Tampere City Region, which is the second-largest growth centre in Finland. According to studies, Pirkkala has the second-best services in Finland and is the third most highly educated municipality in Finland. Pirkkala combines the best parts of an urban growth centre and a beautiful countryside in a compact package. Waterways play a major role in the landscapes of Pirkkala. My favorite place is Pereensaari, a beautiful small recreational island where I like to walk my dogs.
Pirkkala is the fastest growing municipality in the Pirkanmaa region. How did you achieve this success?
Pirkkala's attraction factors include excellent transport and road connections, an airport and a great location. Our politicians have been able to work together for a common goal. We have managed to create attractive living environment and well-functioning services. I would also like to give praise to the personnel of the municipality. We have a great team!
The age structure of Pirkkala is young. How do you keep young people in town?
Young people desiring higher education naturally move away for at least a couple of years. It is delighting to see that many of them decide to move back to Pirkkala if they manage to find a job in the area or when they start families. Pirkkala is home to a large number of families with children.
Pirkkala is among the cleanest and greenest municipalities in Finland. Tell us a bit more about this achievement.
Land use planning has played a major role in this achievement. We have strongly focused on developing and strengthening the town center and the high-quality public transport corridor in order to reduce greenhouse gas emissions from transport, limit energy consumption in buildings and protect farmland and natural areas in the surroundings of the urban areas. In addition, we have created principles that regulate building in the rural areas. We have also put a lot of effort in promoting new opportunities of sustainable means of traffic and everyday travel.
Please, share with us some other good practices from your municipality. How do you finance them?
Pirkkala is a very attractive place for business, for international companies as well, and we have been lucky to receive additional revenue from selling business plots. Pirkkala is one of the top municipalities in Finland when it comes to the increasing number of jobs. In addition, we have explored new ways of providing and financing services, for example, via various types of cooperation models with private companies. Currently we are looking into different options of realizing sport facilities for a large school complex.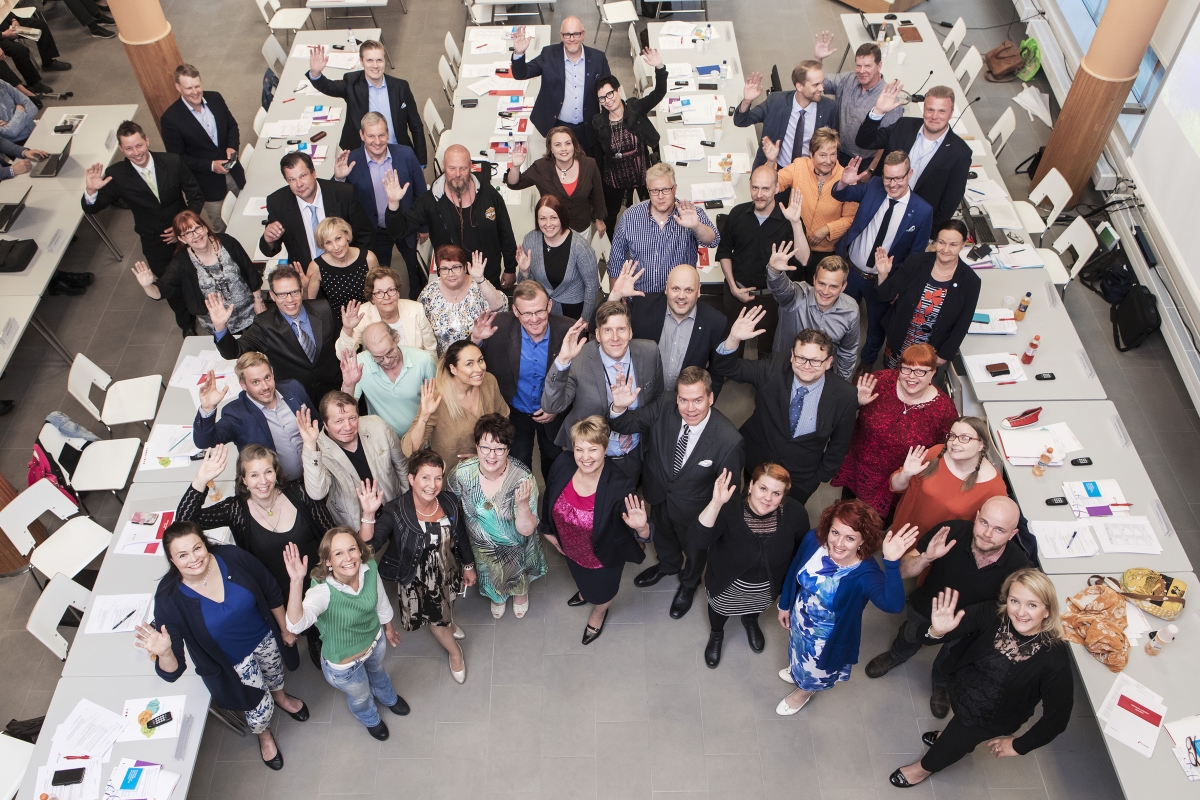 Municipal council of Pirkkala 2017-2021
How would you evaluate the necessity of a portal that brings together the best practices of European municipalities and aims to keep the citizens informed about the latest developments in local policies, such as TheMayor.EU? How can our platform be useful to your administration?
All municipalities seem to struggle with the same kind of issues. We have active cooperation with our Nordic twin towns, Solna in Sweden, Gladsaxe in Denmark and Ski in Norway. Sharing ideas and best practices with them has been very rewarding. I think that portals like TheMayor.eu make something similar available to a large number of municipalities in an easy-to-reach way. It can help bring European municipalities and citizens closer together. I will ensure that our civil servants, council and board members find this platform and start using it for broadening their horizons.
What are your main goals for the near future that envisage turning Pirkkala into an even better place to live?
I am a strong believer in the cooperation between civil servants and council and board members. All political parties signed a joint council programme in the beginning of the term. The programme provides the basis for our strategy and all the work that we do together. We concentrate on five themes: work, finance, environment, well-being and attitude. I would like to think that we work in an open-minded and creative manner to make Pirkkala a home with better services for both residents and entrepreneurs.
Find out more about Pirkkala here
TheMayor.EU stands against fake news and disinformation. If you encounter such texts and materials online, contact us at info@themayor.eu