Available in:
Share article
What if we dedicated a day to improving the city?
The city of Angers invites its citizens or visitors to join one of 80 bottom-up activities aimed at improving the city
May 05, 2019 17:00
Aseniya Dimitrova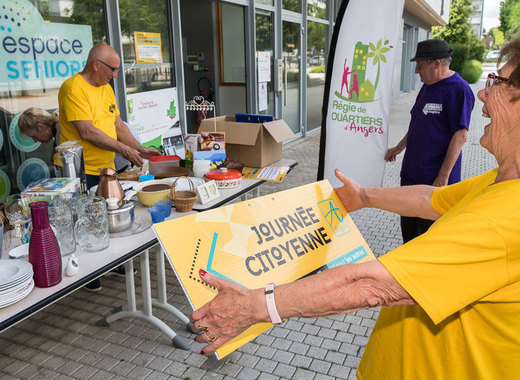 Source: Patrice Campion/ Ville d'Angers
The so-called Citizen Day (Journée citoyenne) is only two weeks away and is already accepting applications. On Sunday the 19th May, the French city of Angers invites its residents to join the annual joint activity aimed at improving various aspects of common living. By donating one day of their lives, from 10h to 17h, citizens of all ages have the wonderful and enriching opportunity to improve the living environment by taking concrete voluntary actions.
In fact, the citizen days are not unique to Angers, but it is the French city that shows the highest levels of participation. Precisely 3 500 people took part in more than 80 different activities in the fourth edition last year, ranging from cleaning, planting, painting and other small improvements.
Keen on contributing to the common well-being and having a day of fun with the local community? Take part now, check with the City of Angers or by email at citoyennete@ville.angers.fr, find the full list with meeting points from this link and make sure to subscribe.
Like the article? Subscribe to our newsletter to receive the latest from the EU cities right into your inbox.