Which is the fastest way to go to the center of Capri?
Non-resident vehicles are not allowed on the island in summer
August 24, 2018 12:30
Monika Dimitrova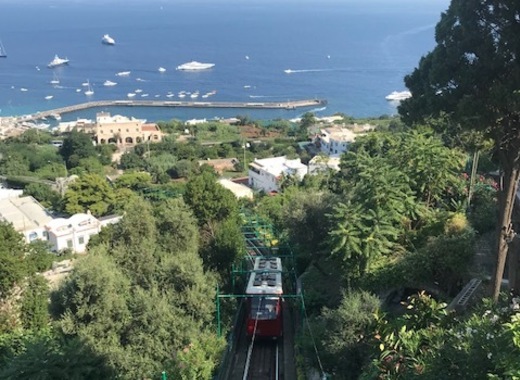 Source: themayor.eu
How do you get from one point to the other on the Island of Capri? There are three main modes of transportation: bus, funicular, and ...by foot. Leave your car behind: from mid-March to the beginning of November, non-resident vehicles are not allowed on the island. That said, there is really no need to bring your car, as most roads are pedestrian and there is very little parking. Public transportation on the island is easy and convenient, and there are always taxis available.
To get to the center of Capri from Marina Grande, the fastest method is the funicular, which climbs uphill through lemon groves and drops you directly in the Piazzetta.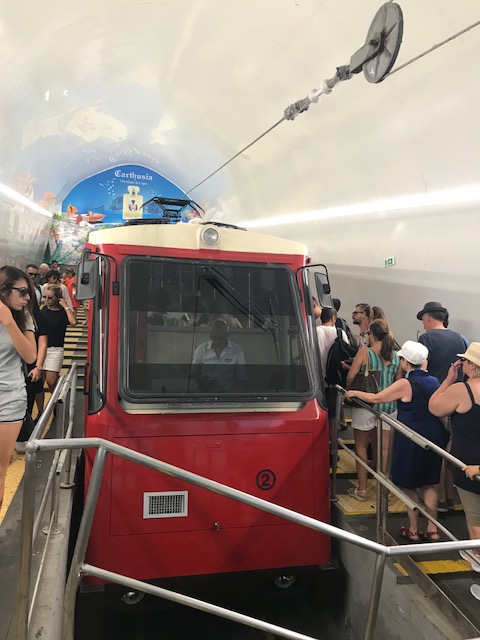 Funicular Marina Grande - Capri
Departures: every 15 minutes (more often at peak times).
Duration: 15 minutes
Ticket price: EUR 2
Hand luggage may be taken on board for free, but there is a surcharge of EUR 2 for larger bags.
Dogs who are leashed and muzzled can be brought on board, but you must purchase a EUR 2 ticket for them.
The Marina Grande ticket office is not located at the entrance to the funicular, but at the end of the arrival pier to the right (facing land), near the high speed ferry ticket offices. The funicular closes from January through March for maintenance. During these months, you'll need to take the substitute bus route.
Source: capri.com