Winners announced in the Tackle Energy Poverty Solutions initiative
Solar powered bicycle, mass stove and Monopoly-like board game are among the five awarded projects
December 04, 2019 13:00
Plamen Petrov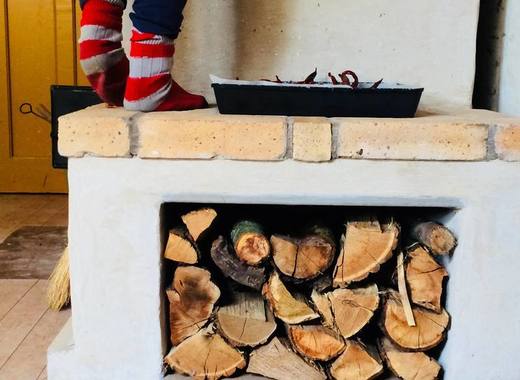 Source: Apro'Tech
More than 50 million households in the European Union are struggling to attain adequate warmth, pay their utility bills on time and live in damp and mold-free homes, according to the EU Energy poverty observatory. The situation is especially grave in parts of the CEE region, where 41,3% of Bulgarians (regional "champions") were unable to keep their homes adequately warm in 2016 and 39% risked poverty or social exclusion.
Coping with the energy deprivation problem, quite a few governmental, local and private campaigns are underway in EU countries. One of them is The Social Innovation to Tackle Energy Poverty Solutions Accelerator, an initiative co-created by Ashoka international organization and the Schneider Electric Foundation, under the aegis of Fondation de France, with Enel Romania as local partner.
The aim of the program is to identify and support young innovative ideas and mature projects in the field of energy poverty in Poland, Czech Republic, Hungary, Romania and Bulgaria. After two selection stages 15 finalists were picked up to join a 5-months acceleration program, meant to help them improve their projects so as to amplify their positive social and environmental impact.
After the final selection phase, one winner was chosen for each of the five European countries. Each of the winning projects, announced in Brussels on December 2, will receive a prize of € 3,500 and additional mentoring support.
And the winners are…
Hungarian Apro'Tech, a working group of Vedegylet (Protect the future) Association, has impressed the jury with its efficient brick stove, tailored to the needs of low-income families.
Two 17-year olds from the John Atanasov Technical school in Sofia have invented an electric bicycle, powered entirely by solar energy. Bulgarian start up SoBike is currently working on a second prototype which will allow fitting old bikes with a combination of universal solar panel and electric engine, offering a cheap and environment-friendly transport solution.
The energy self-sufficient village of Kněžice is the first in Czechia to completely transform heat production from coal to locally produced biogas, thus getting rid of smog and saving energy.
A Monopoly-like board game, designed by FOSa in Poland and available online for free, teaches, in an entertaining way, energy-poor people how they can take a step-by-step approach to improve their situation.
World Vision Romania has won the jury's acclaim for its Winterization initiative to renovate the homes of 90 disadvantaged families with children at risk of extreme cold during wintertime. Romania is second to Bulgaria in the EU Energy poverty observatory survey with 36 % of its population risking poverty or social exclusion.
TheMayor.EU stands against fake news and disinformation. If you encounter such texts and materials online, contact us at info@themayor.eu