Witness Cologne's summer transformation
As is tradition, Cologne becomes an open-air artistic centre in July and August
July 22, 2019 14:30
Anton Stoyanov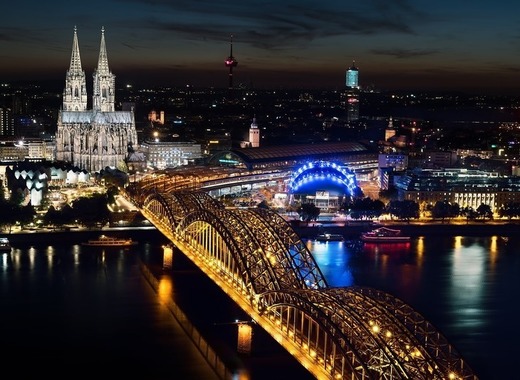 Every year, for the past 25 years, Cologne undergoes a massive transformation in the summer months. During the season, the German city is transformed into a stage, hosting theatre troupes, performers of all kinds, circuses, musicians and many others – tens of events ready for locals and tourists alike, some of them even inviting onlookers to participate. The price of admission? Why, there is none! The main events are completely free of charge, just head on over there and enjoy all of the performances. For some of the more hardcore fans, you can also pay to attend the events under the "OPEN AIR PLUS" format – which also include concerts, theatre pieces and others.
The event is divided into 4 categories. The first one is Cologne Summer Theatre – which hosts acrobatic performances, plays and large-scale circus productions. Up next is the Singing Beer Garden, where people can take part in shaping the atmosphere by requesting songs to be preformed by the visiting musical talents. There's also something especially tailored for the young ones – the children's programme includes beloved children's plays, animation and workshops. Finally, on specific days, one can find the world-renowned theatric performances, a programme for which you can find them at the city of Cologne's website, along with a full schedule of the events.
Like the article? Subscribe to our newsletter to receive the latest from the EU cities right into your inbox.