Available in:
Share article
Zagreb – hotspot for digital nomads
The Croatian capital is proving to be a hit among people working away from the office
February 03, 2020 14:30
Anton Stoyanov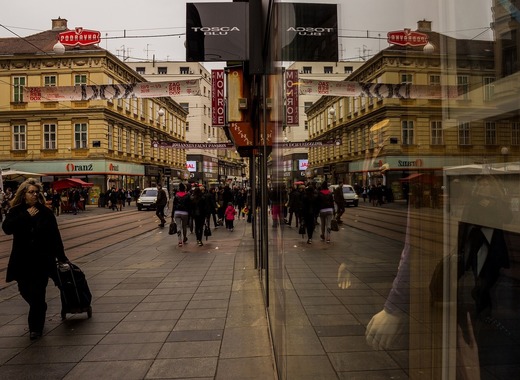 Zagreb is becoming more and more recognizable as a top tourist destination for citizens from all across the world. As we reported earlier, visits to the region are skyrocketing year after year and are significantly contributing to its development.
But Zagreb proves to be attractive not only to tourists but to another breed of travellers as well – the so-called digital nomads.
Who are the digital nomads and what are they looking for?
With the advent of the digital age, more and more people have the opportunity to work away from the office – that means that they are free to choose their preferred location – be it a café, a co-working space, or their own homes.
Everyone who can freely travel while doing their job – like journalists, writers, social media influencers and others can be considered a digital nomad.
So, what makes Zagreb so special? What makes it an attractive location for digital nomads?
The simplest way to put it is that it's a combination of factors. First and foremost, it's the city's location within the EU. Establishing a presence in the Croatian capital allows for free movement in the Schengen area – something vital for anyone who wants to be able to move around a lot.
Furthermore, Zagreb is one of the safest cities in Europe. Not only that but it also offers an exceptionally high quality of life, relative to price – essentials in Zagreb are not as expensive as one might expect.
The Croatian capital is also very accessible and well-connected. It boasts are modern and high-quality urban transport network that allows for efficient and fast travel throughout the urban area. Its airports also boast direct connections to many of the world's capitals, making it the perfect heading-off point for any digital nomad's journey.
And of course, there's the fact that the city offers a rapidly developing tech scene. Local authorities are eager to transform Zagreb into a tech hub that can satisfy the needs of all its residents.
Combined, all these factors make the perfect case for why one should definitely consider Zagreb as their next work hub – their next home away from home.
TheMayor.EU stands against fake news and disinformation. If you encounter such texts and materials online, contact us at info@themayor.eu