Citizens plant 42,000 trees in the Algarve
Devastated by wildfires, citizens from all around the country are setting out on reforestation initiatives
22 de noviembre de 2019 19:30
Anton Stoyanov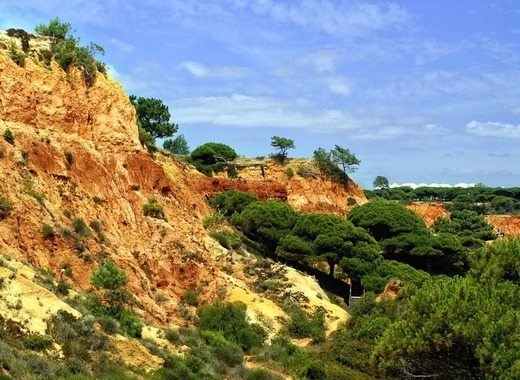 Citizens from eight municipalities across the Algarve region in Portugal banded together last week in a tree-planting initiative of epic proportions. Together, over 4,000 volunteers, planted more than 42,000 trees in a region that has suffered greatly from wildfires.
The "Operação Montanha Verde" initiative was first held in 2016. Since then it has been gathering momentum and surpassing all hopes and ambitions. Just last year, the number of participants was barely 1,250 – now it has almost quadrupled, allowing for the operation to reach every corner of the municipalities of Portimão, Silves, Lagoa, Monchique, Loulé, São Brás de Alportel and Tavira.
The initiative was carried out thanks to the indispensable support of the President of Portugal's office in the form of the official President of the Republic Sponsorship - Alto Patrocínio da Presidência da República. The Algarve Tourism Board, the regional waste management company and the regional water company, as well as numerous local resorts also threw their weight behind this year's iteration of the tree planting initiative.
Pupils at the fore
A positive side effect of "Operação Montanha Verde" is the instilment of environmental consciousness in the minds of schoolchildren. Many of the participants in this year's event were pupils from local schools.
Children taking centre stage in the fight against climate change and reforestation campaigns has been an unmistakable theme in Portugal this November. In Lagos, for example, 600 students will be taking part in a national tree planting initiative until the end of the month called "Movimento Terra de Esperança".
The goal of the initiative is for 4,500 children from across Portugal to plant over 100,000 trees by the end of November in some 14 municipalities in the country. The accomplishment of such admirable goals will undoubtedly help the country along with its recovery from this year's summer wildfires – and it will also contribute to the reduction of its environmental footprint.
TheMayor.EU se opone a la desinformación y a la difusión de noticias falsas. Si usted encuentra ejemplos de éste tipo de noticias, escríbanos a info@themayor.eu