Dutch Design Week starts next weekend in Eindhoven
The largest designer event in Northern Europe is about to begin
13 de octubre de 2019 20:00
Aseniya Dimitrova
Fuente: DDW 19 - PaisleyFried - SomaticSymptoms by N Marnati
Get ready for one of the most highly anticipated designer events Europe– the Dutch Design Week. The largest designer event in the north part of the Old continent will gather over 2600 creative thinkers who will present their work and concepts. Over the course of nine days between 19 and 27 October, DDW is expected to attract more than 355,000 persons and break the record number of last year's visitors.
The event has taken place annually since 2010 in Eindhoven at more than 110 different locations. They welcome exhibitions, lectures, prize ceremonies, debates and off course – networking and festivities. It focuses especially on innovation, experimentation and discovering new talents.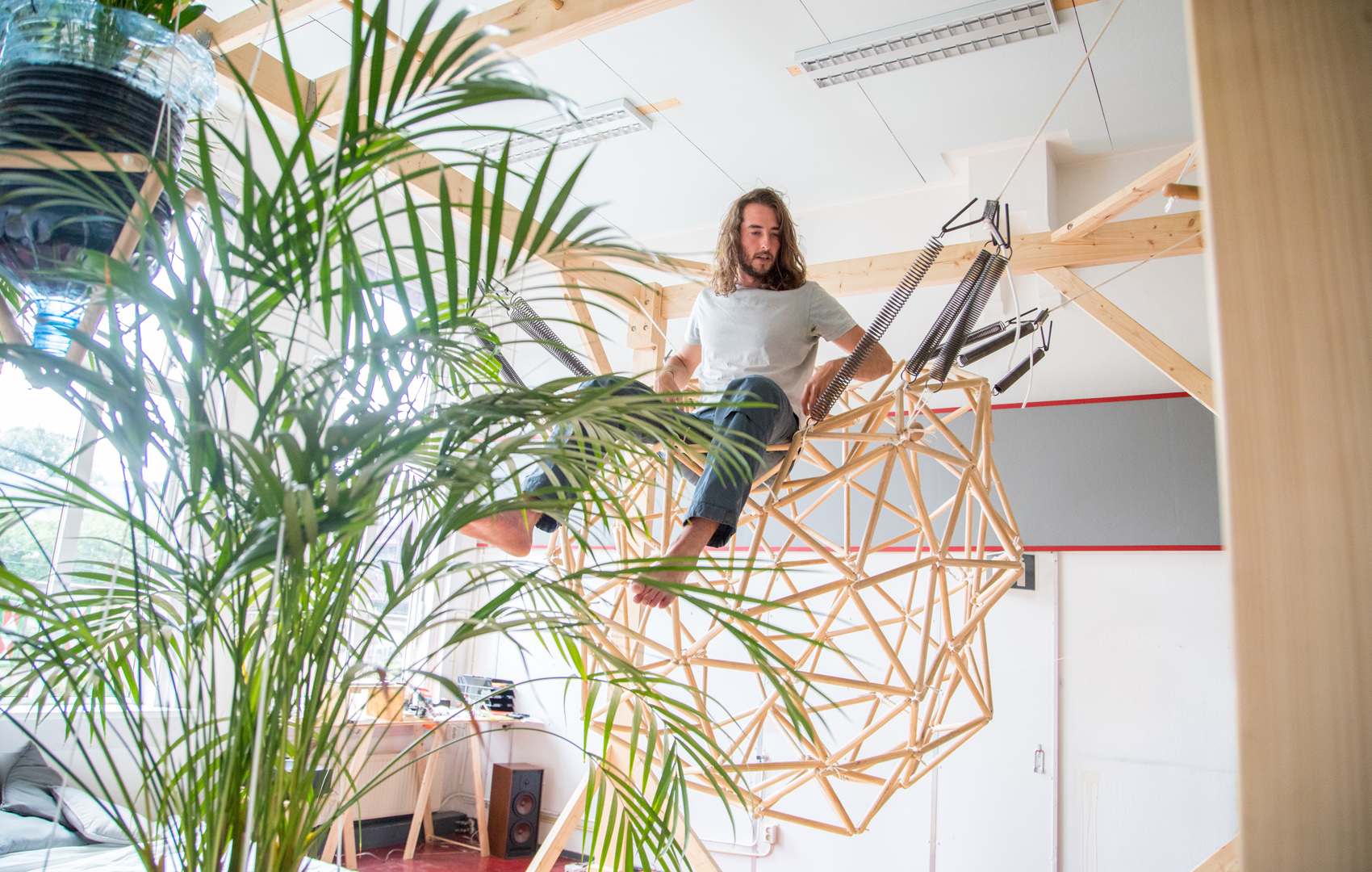 Jungle office sitting concept by Ingmar Nieuweboer
In fact, the history of DDW goes back to 1998, when a local designers collaborative organised the first Day of Design with the objective to introduce entrepreneurs to designers. Growing steadily in popularity, it turned into Week of Design in 2002 and was renamed Dutch Design Week in 2005.
Persons with Dutch design attitude, unite
Ever since 2010, the event has more than doubled its attendance rate. The programme events have also seen a considerable increase to over 450 in 2019. This year's topic is "If not now, then when?" The event sets the mission to offer a platform for designers with a "Dutch design attitude", i.e. solution-driven, functional, humanist, free, open-minded, unconventional and more.
In addition, it strives to offer the designers alternatives to gain exposure, to get access to media and commercial channels and finally – to develop the future generation of designer talents. Each year it appoints ambassadors to champion Dutch design and the event in general. This year, these are Stefano Boeri from Architetti, Alice Rawsthorn, Jalila Essaïdi, Lonneke Gordijn and Ralph Nauta from Studio Drift.
The Municipality of Eindhoven is an official partner of the event. For more information and booking, visit ddw.nl.
TheMayor.EU se opone a la desinformación y a la difusión de noticias falsas. Si usted encuentra ejemplos de éste tipo de noticias, escríbanos a info@themayor.eu