Available in:
Comparta el artículo
Emov carsharing service expands to Alfragide
The company had previously operated only in Lisbon but now seeks to extend its reach to other municipalities
19 de noviembre de 2019 19:30
Anton Stoyanov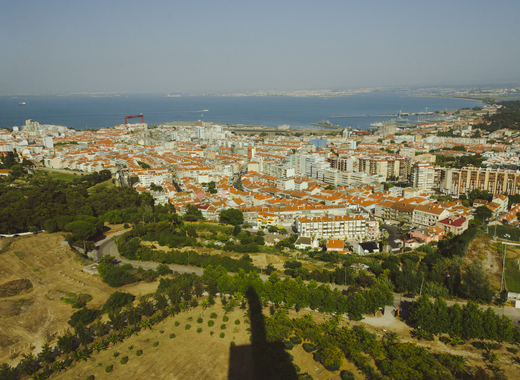 Fuente: Amadora by Stas on Wikipedia [CC BY 2.0]
The carsharing service Emov is ready to expand its reach in Portugal. Up until now, the company has operated exclusively in the capital, but it has recently announced its intentions to venture outside Lisbon proper. The first area where it is heading towards is the parish of Alfragide in the municipality of Amadora situated right next to the capital.
Emov has been an unparalleled success in Lisbon. The service was officially launched in April 2018 at a special event at City Hall, attended by mayor Fernando Medina and many other local officials, including municipal councilors and directors. Since then, the service has achieved some striking results. It currently boasts over 18,000 users, who have made over 100,000 trips equating to around 650,000 kilometers traveled.
Venturing into the unknown
In the past months, the company has been in contact with the Amadora City Council, discussing possible ways to expand its services to new municipalities outside of Lisbon. According to Ignácio Román, CEO of Emov, the company's data showed that people were in dire need of a service that offers them a good way to get to the capital from nearby municipalities.
According to Ignácio Román, the company's goal is to provide citizens with alternatives that allow them to change their hair habits by providing decent and useful mobility solutions.
To help Emov on its way to achieving this goal, the City Council has provided its vehicles with exclusive parking privileges in certain areas of the city and has included its cars in the Sharing Lisbon website – a portal that brings together all shared vehicles operating in the city.
Up until now, Emov has been offering exclusively electric cars to its citizens but will soon be incorporating 30 petrol vehicles in order to expand its reach and to improve the overall quality of the service.
TheMayor.EU se opone a la desinformación y a la difusión de noticias falsas. Si usted encuentra ejemplos de éste tipo de noticias, escríbanos a info@themayor.eu