Heat from Facebook Data Centre warms Danish homes
Some 7000 homes in Odense are being heated by the excess energy generated by the nearby Facebook facility
10 de julio de 2020 14:30
Anton Stoyanov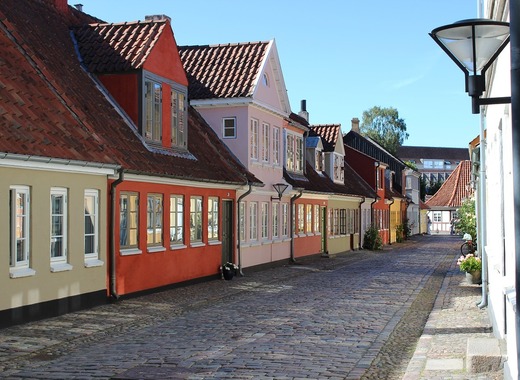 The Danish city of Odense is home to one of Facebook's data centres – large facilities that house tens of thousands of computer servers that are meant to ensure that our online experience keeps running smoothly. One of the drawbacks of these types of facilities, that has been a problem for many of their owners, has been their environmental impact – namely, the issue of keeping all that tech cooled down and making use of all the excess heat that it generates.
The Odense facility, however, has found a way to make the best out of their predicament and help out the entire city in achieving its climate ambitions.
Recycle and reuse – the sustainable way
The Facebook Odense facility itself is powered entirely by wind – making its own energy generation climate-friendly. Its heat emissions, however, are not. The facility emits 100,000 MWh of excess heat that, without an additional push, would end up wasted and dangerous to the environment.
In order to spare the environment from these harmful emissions and to turn them into something useful, the facility has been connected to Odense's heat pump. Once redirected, it warms to water sufficiently for it to be sent out for heating to the homes of the city's residents. The heat generated is enough to supply some 7000 houses in the urban area.
According to Facebook representatives the technology that the facility uses to redirect its excess heat is nothing new – but combined with the state-of-the-art power supply of Odense it can really make an impact.
The city's heat pumps, combined with the recycled and reused data centre energy would also allow the city's authorities to achieve their ambitious climate targets. Current plans by the local government preview for Odense to completely phase out the use of coal by 2023 – something that is made far more likely thanks to the Facebook facility's efforts, which will result in a 25% lower demand for coal power by the local community.
TheMayor.EU se opone a la desinformación y a la difusión de noticias falsas. Si usted encuentra ejemplos de éste tipo de noticias, escríbanos a info@themayor.eu