Join the 16th Krakow New Year's race with a noble cause
Dressing up in a funny costume might end up winning you a prize
22 de noviembre de 2019 14:30
Aseniya Dimitrova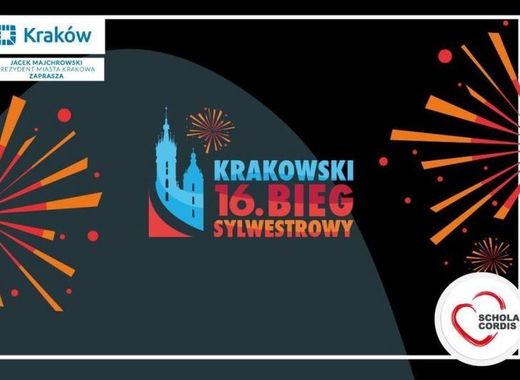 Fuente: Krakow.pl
As per tradition, in the last day of the year, the streets of the Old Town of Krakow will be dominated by crowds of fancy-dressed runners. Thousands of persons wearing traditional clothes will run in the 16th edition of the race in the Polish city for a charity cause.
At noon on 31st December, the participants in the 16th Krakow New Year's Race will depart from the Small Market Square on one of two routes of their choice. The "Dragon Five" (5 km) is open to everyone, while the "Happy Ten" (10 km) is open exclusively to adults (except for persons over 16 years of age who have been granted explicit consent by their parents). The maximum time provided to cover one of the two distances is 90 minutes.
Running for a children's health in Krakow
As was the case with the previous three editions, the proceeds from the event will be donated to the Schola Cordis Foundation supporting children's cardiac surgery.
In addition to the general classification of women and men on both distances, a team classification will also be conducted - for the biggest group, club or association. The team with the largest number of representatives to finish the competition will get away with the prize. The name of the club given individually by each player during registration will be taken into account.
The organizers encourage prospective participants to dress up in a fancy costume, referring to the history and tradition of Krakow. The people wearing the most ingenious outfits will be awarded. A specially appointed jury will decide on the distribution of financial and material prizes in categories: best dressed up team (numbering a minimum of three people), best dressed up couple (who have jointly overcome the entire race and crossed the finish line holding hands), the best individual outfit and the best dressed child / teenager under 18 years of age.
There is a limit of participants set to 2500 people. Online registration for Krakowski Bieg Sylwestrowy will last until December 22. After this date, applications will be accepted at the race office - 30 and 31 December, unless the maximum number of contestants is reached. Details can be found in the regulations of the 16th Krakow New Year's Race.
TheMayor.EU se opone a la desinformación y a la difusión de noticias falsas. Si usted encuentra ejemplos de éste tipo de noticias, escríbanos a info@themayor.eu