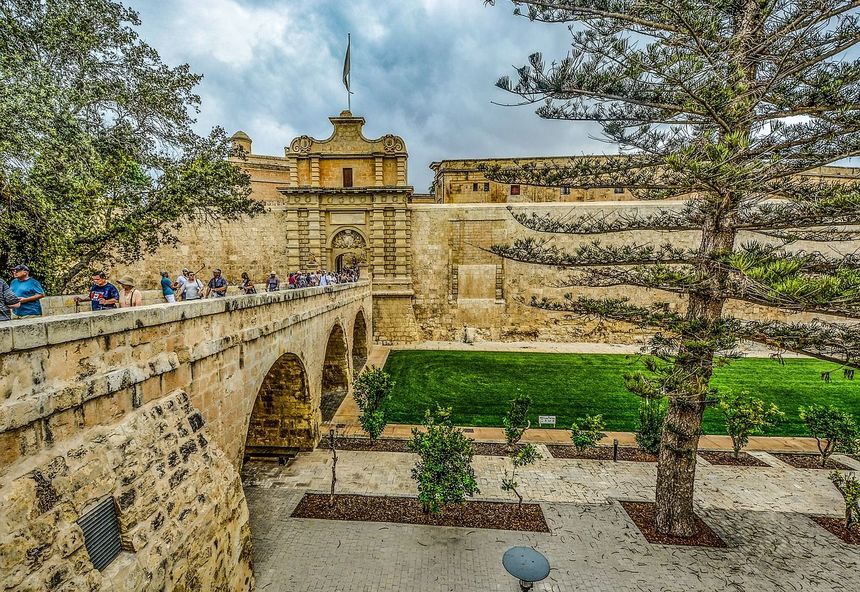 Mayor
Peter dei Conti Sant Manduca
Biografía
Historia de la ciudad
The history of Mdina traces back more than 4000 years. Mdina has had different names and titles depending on its rulers and its role but its medieval name describes it best - 'Citta' Notabile': the noble city.
Mdina is the old capital of Malta and one of Europe's finest examples of an ancient walled city, extraordinary in its mix of medieval and Baroque architecture. The city displays an unusual blend of Norman and Baroque architecture, including several palaces, most of which serve as private homes.
No cars (other than a limited number of residents vehicles, emergency vehicles, wedding cars and horses) are allowed in Mdina, which partly explains why it has earned the nickname "the Silent City".
The City is still confined within its walls, and has a population of about 320 and a total area of 0.9 square kilometers. But it is contiguous with the village of Rabat, which has a population of over 11 000 and a total area of 430 square kilometers.
Local Council

Corte Capitanale, Council Square,

Mdina MDN 1050, Malta
The town is a commercial centre and acts as a market to its large agricultural hinterland. There has been a huge investment in the city's economy in the last few years, such as the paving project of the city's streets, and the restoration on the bastion walls financed by the government. From museums to tourist attractions, from hotels to restaurants, from gift shops to wine bars or coffee shops, they all play an important part in Mdina's economy.
Tourism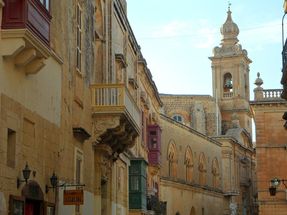 Mdina is one of Malta's major tourist attractions, hosting about 750,000 tourists a year. The Maltese city is on the tentative list of UNESCO World Heritage Sites due to its archaeological and historical landmarks: The Roman Villa (Domus Romana), catacombs, St. Paul's Grotto and fine churches and monasteries.