Motovun, Rovinj and Krk are finalists in European Sustainable Cultural Tourism Awards
The winners will be announced on 24 October in Granda, Spain
28 de septiembre de 2019 17:00
Monika Dimitrova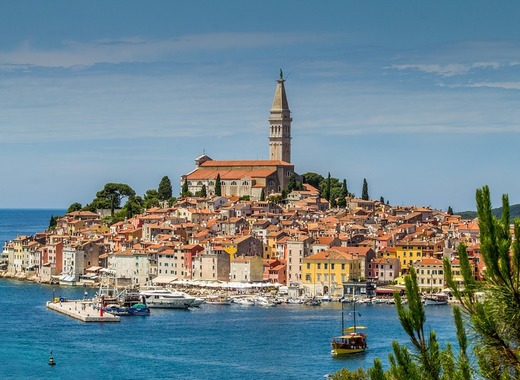 Three Croatian destinations are among the finalists in the Destination of Sustainable Cultural Tourism Awards 2019, announced the European travel Commission. Motovun, Rovinj and the island of Krk were selected in various categories by the jury, out of 55 applications received from 19 countries. The winners will be announced at a gala ceremony on 24 October in Granda, Spain.
Motovun – the cultural, historical and gastro-oenological center of inland Istria, is a finalist in the category "Wine Tourism".
Batana Eco-museum in Rovinj is a finalist in the category "Intangible Heritage" for developing cultural tourism and sustainable communities by safeguarding Intangible Cultural Heritage. The museum is dedicated to the traditional wooden boat known as the batana as well as various fishing tools. The venue also organizes various events and initiatives that ensure a unique experience combining tradition and contemporary life, past and present with the story of an ancient wooden vessel that even today remains a part of Rovinj's everyday life.
A Digital presentation of the Cultral Heritage of island of Krk by Island of Krk Tourist Board is a finalist in the category "Innovation and Digitisation".
TheMayor.EU se opone a la desinformación y a la difusión de noticias falsas. Si usted encuentra ejemplos de éste tipo de noticias, escríbanos a info@themayor.eu