Available in:
Comparta el artículo
Pärnu joins ranks of the European Historic Thermal Towns Association
The organization brings together over 50 cities representing 16 countries
1 de noviembre de 2019 19:30
Anton Stoyanov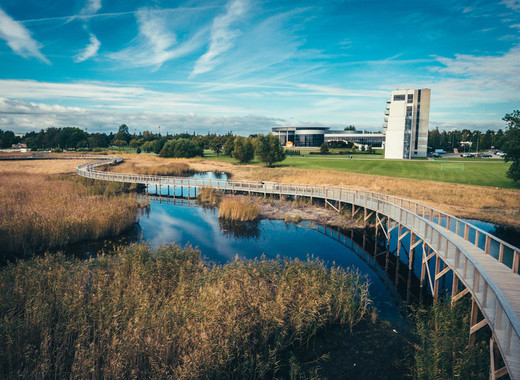 Fuente: Kārlis Dambrāns (CC BY 2.0)
Pärnu recently joined the ranks of the European Historic Thermal Towns Association – or EHTTA for short. The organization brings together 50 cities coming from 16 countries and aims to promote cooperation between them – seeing as they share similar histories, traditions, cultures – and most importantly- goals and development strategies.
The Association was established in 2009 in Brussels by six European thermal towns - Acqui Terme (Italy), Bath (UK), Ourense (Spain), Salsomaggiore Terme (Italy), Spa (Belgium), and Vichy (France). In 2010 the organization was certified by the Council of Europe to take care of the European Route of Historic Thermal Towns, as part of the Cultural Routes programme.
EHTTA has made it its objective to promote and intensify cooperation among its many member cities – to protect their historical, architectural and cultural heritage, to raise awareness of the benefits and value of such resort towns and to ensure their economic development by assisting in research and marketing activities of their hundreds of traditions.
Hard work paying off
The local government of the Estonian city is especially proud that its application was well received by the association. According to deputy mayor Rainer Aavik, Pärnu had to undergo a thorough evaluation in order to become a member of the association.
"As part of the application and membership procedure, Pärnu was given the opportunity to present its activities to some of the best resorts in Europe. Although Pärnu and Estonia are not very well known in Europe in this field, we received confirmation that our historical traditions and the services offered today are of a high standard", stated Mr. Aavik.
He further reiterated his belief that the city stands to benefit a lot from its membership in the association, as being a member gives one the opportunity to take part in many international projects and to share experience and know-how with other such towns and cities. The organization also provides ample marketing opportunities, giving its members a chance to be discovered by tourists.
TheMayor.EU se opone a la desinformación y a la difusión de noticias falsas. Si usted encuentra ejemplos de éste tipo de noticias, escríbanos a info@themayor.eu