Available in:
Comparta el artículo
Public library in Galati - first one in Romania offering sign language interpreter
The innovative service is free of charge and helps people with hearing or speech impairments
16 de noviembre de 2019 20:00
Monika Dimitrova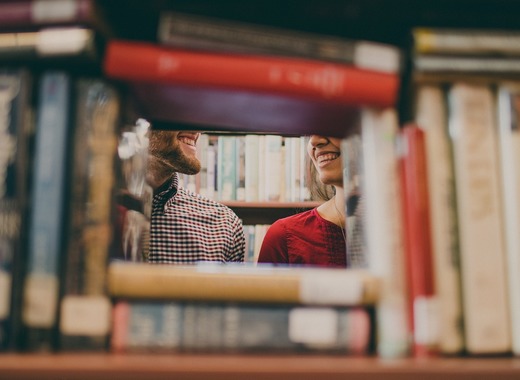 The V.A. Urechia Library in Galati county has hundreds of thousands of annual visitors. It is managed by the city of Galati and is the largest library not only in Galati county but also in the whole of eastern Romania. It is also the first library in the country to offer a sign language interpreter for people with hearing or speech impairments.
A sign language interpreter is a person who helps hearing impaired or deaf individuals understand a spoken language by converting it into sign language. The new service is already on offer, thanks to an agreement between the V.A. Urechia Library in Galati and the relevant expert association. It is free of charge and is available to everyone in need.
The library director Corina Dobre stated that: "It is a service for people with hearing or speech impairments that we provide upon request. We call the interpreter, he comes and helps the person in need. It is a free service, we provide the transport of the interpreter".
The public library in Galati also offers other services for people with disabilities. For instance, visual and sound warning systems and tactile surfaces were installed in the building. The library also has books for the blind in its collection.
Modern library with old history
The V.A. Urechia Library is an incredibly important public library in the region of Down of Danube. Founded in 1889, the library owns a significant number of rare books and special collections. Nowadays it is one of most modern libraries in Romania, deeply involved in changing its services towards user proper benefits based on IT.
The aim of the library is to satisfy the needs of those looking to study, read, search for information, documentation or education and of course to offer a different kind of recreation opportunities in the municipality and county of Galati. It promotes knowledge, based on optimizing access to relevant information by increasing library collections and by providing modern public services appropriate for every different user.
TheMayor.EU se opone a la desinformación y a la difusión de noticias falsas. Si usted encuentra ejemplos de éste tipo de noticias, escríbanos a info@themayor.eu