Available in:
Comparta el artículo
The Azores will become a testing ground for electric mobility innovation
The archipelago will be one of only few places on Earth hosting experimental V2G technology
4 de agosto de 2020 20:30
Tzvetozar Vincent Iolov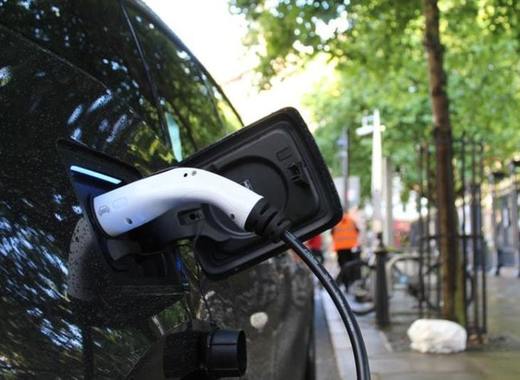 Vasco Cordeiro, President of the Azores Islands Autonomous Government, inaugurated a pilot project called 'Energia sobre Rodas – V2G Açores' (Energy on Wheels – V2G Azores) yesterday during a visit in São Miguel. This multi-partner initiative is part of a wider governmental policy which wants to see the Atlantic archipelago at the forefront of energy efficiency and innovation.
Bidirectional V2G allows electric cars to both consume and supply electricity
V2G stands for Vehicle-to-Grid and in short, it refers to forward-thinking technology which can make electric vehicles return unused electricity stored in their batteries to the grid network. In that way, drivers could even make money by selling unused electricity to the local energy providers.
The implications, however, go beyond that because it also implies that there will be a sustainable circle of consumption which will see energy being supplied to where it is needed.
That is why, President Cordeiro is of the opinion that this is a project of "strategic importance for our collective future," adding: "It is not enough to produce energy from renewable energy sources. It is also necessary to use this energy well. This project places the emphasis on that component."
Bidirectional V2G technology has two main aspects. On one side, there is the electric vehicle and on the other, there is the charging station which can alternatively charge or discharge the car battery and transmit electricity to the local grid.
To that end, the pilot project will include 10 Nissan electric cars provided by the manufacturer. The other partners are MagnumCap (Portuguese start-up that makes the V2G charging stations), Nuvve (software and system intelligence) and EDA (the Azores electrical grid operator).
The General and Regional Directorates for Energy will oversee the project that has the goal of measuring the benefits of this innovation for the users and the electrical company. This is only one component of the regional policy that has seen the Azores being involved in wider energy initiatives, such as RESOR, EMOBICITY and European Clean Energy for EU Islands.
TheMayor.EU se opone a la desinformación y a la difusión de noticias falsas. Si usted encuentra ejemplos de éste tipo de noticias, escríbanos a info@themayor.eu