What are the Night Councils?
Over a year ago, Liege installed the first Night Council in Belgium
1 de octubre de 2019 17:30
Aseniya Dimitrova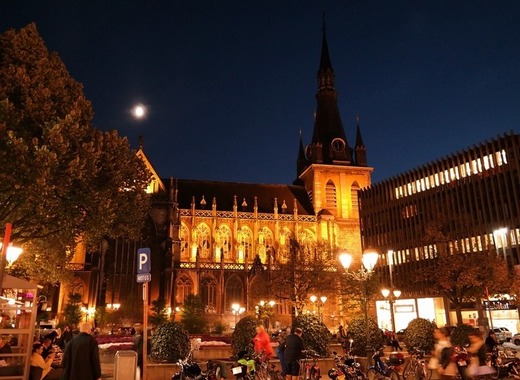 Over a year ago, Liege became the first Belgian city to install its own night council. In the past, numerous cities in neighbourhood France have launched similar measures, including Paris, Nantes, Rennes, Toulouse and Bordeaux. This invention appears to be of essential importance to the cities boasting vibrant night life.
The Night councils are consultative bodies functioning within and in support of the city councils that coordinate policies related to the local night life. They involve interested parties in the establishment of norms and their subsequent application. The objective? Make sure to maintain the balance between leisure and high life quality, the interests of businesses, tourists and local residents.
With the rapid urban development of Liege and in view of the close placement of living areas and festive zones, conflicts between the inhabitants and visitors of these areas appear to become more frequent. Locals have registered complaints for more than half the coffee places in Liege according to a study by National Association of Independents. And although this sometimes leads to administrative and police sanctions, including temporary closure of the establishments, it is often through dialogue and mediation that successful cohabitation is ensured, the study continues.
This is why the Belgian city installed the consultative Night council in May 2018. Once a year the council submits opinions and suggestions to the communal authorities. And despite its work being mainly concentrated in the festive areas of le Carré and Roture, the Council also pursues a general consensus with all the key stakeholders, in an attempt to integrate the different dimensions of the festive life (festivals, student celebrations, etc.).
Of course, Liege is not alone in this situation – due to similar problems Brussels adopted the Nightlife charter in May and the Czech capital Prague launched a campaign to remind tourists of how to behave during the night. It is worth noting that many cities, both large and small, have dedicated teams within the local administration charged with policies addressing night life in particular.
And what about your city? Are you living in a popular tourist area? Share your story with us at info@themayor.eu .
TheMayor.EU se opone a la desinformación y a la difusión de noticias falsas. Si usted encuentra ejemplos de éste tipo de noticias, escríbanos a info@themayor.eu