Available in:
Jaga artiklit
Crisis at the top as Copenhagen's mayor resigns over sexual assault allegations
Lars Weiss will be acting as mayor for the time being
K, 21. okt. 2020, 11:30:00 +0300
Anton Stoyanov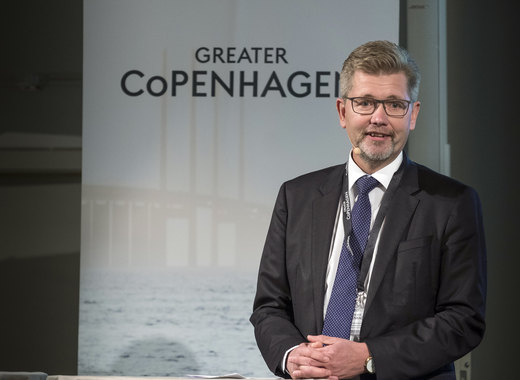 Allikas: Frank Jensen Greater Copenhagen toppmote Ringsted by News Oresund on Flickr (CC BY 2.0)
After allegations of sexual assault surfaced against Copenhagen's now-former mayor Frank Jensen, he was forced to resign from his post effective immediately. Having served as mayor of the Danish capital since 2010, Jensen claimed, until the very end, that he was still the best man for the job but that he also saw the errors of his way and that he would seek to change from being part of the problem to being part of the solution.
#MeToo takes Denmark by storm
In just a couple of weeks Frank Jensen has become the 2nd high-ranking politician in Denmark to resign due to allegations of sexual assault – last week, Morten Østergaard, leader of the country's Radikale Party became the first domino to fall.
The allegations against Frank Jensen surfaced just a couple of days before the announcement of his resignation and were put forward by two women who accused him of assault in 2012 and 2017. These two latest claims come on top of previous incidents of inappropriate behaviour by Copenhagen's former mayor that date back to 2004 and 2011.
Member of the Danish Social Democratic Party – the party currently governing the country and the party of Prime Minister Mette Frederiksen, Jensen did all he could to retain his position as mayor after the allegations were made public. Yet, despite resistance from members of his party in the City Council, the ultimate decision was made earlier this week on Monday.
After the incidents came to light, Mette Frederiksen herself joined in expressing her support for the women that had put forward their allegations and explained that she sees that there are deep problems in the Social Democratic Party that must be solved.
With the capital's administration without a head Copenhagen, the city will be governed on an interim basis by Lars Weiss until 29 October until a new candidate is put forward. Meanwhile, the next local elections in Denmark are scheduled to take place in November 2021.
TheMayor.EU stands against fake news and disinformation. If you encounter such texts and materials online, contact us at info@themayor.eu