Graz improves childcare services
Graz's demographic outlook is improving – and the city is ready to meet the needs of families
N, 07. nov. 2019, 14:30:00 +0200
Anton Stoyanov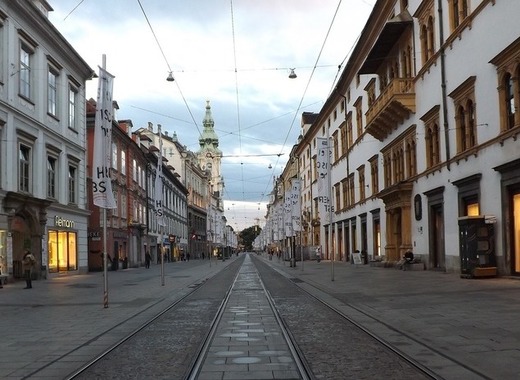 The Austrian city of Graz is proving to be the exception to the demographic rule in Europe. The city's population is increasing by around 5,000 persons per year with projections placing the Styrian capital's population in 2030 at 330,000 people.
Just last September, eleven childcare groups were created in the city. Local officials have been busy unveiling new nurseries and kindergartens and a new children's campus Vinzenzgasse in Eggenberg.
Providing adequate conditions and meeting targets
The Austrian city's nurseries can accommodate a total of 3,000 children while its kindergartens can be used by around 7,600 youngsters. The EU's attendance targets for these establishment are comfortably exceeded by local toddlers.
The EU's criteria stipulate that 33% of a city's children should be in attendance of a nursery, while 90% should be attending a kindergarten. The figures in Graz point to the fact that just under 35% of those up to three years old are enrolled in nurseries, while 94.11% of three to six-year-olds are attending kindergartens.
Graz City Councillor responsible for childcare Kurt Hohensinner is proud of the local government's accomplishments over the past several years. "In the last few years, we have made real progress in catching up in terms of childcare and today we can offer a childcare space to all children, (with families in which) both parents work", he stated.
Since 2011, 81 new nursery groups have been created. The city is spending around 45 million euros per year on childcare – a staggering amount of money, yet no one seems to mind such resources going towards improving the care for children.
Unfortunately, other towns across Styria are not performing as well as the state's capital, with Graz hosting 41% of the total number of nurseries in the whole region. Nonetheless, the work done by authorities is more than admirable. In times when Europe is facing demographic collapse, the efforts of any state actor might prove detrimental to the future.
TheMayor.EU stands against fake news and disinformation. If you encounter such texts and materials online, contact us at info@themayor.eu