Available in:
Jaga artiklit
No one is ever ready for major emergencies, but if the community remains united it can do great things
Interview with Ottorino Ferilli, Mayor of Fiano Romano, Italy
K, 16. sept. 2020, 11:30:00 +0300
Monika Dimitrova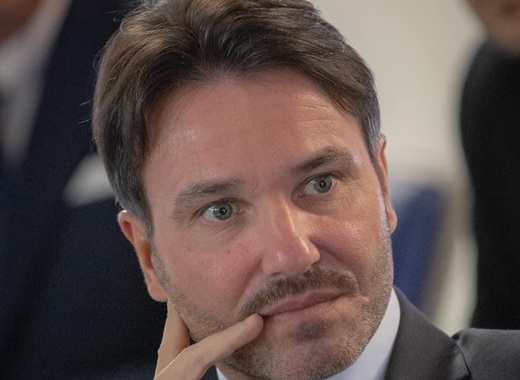 Allikas: Alessandro Quintiliani
Ottorino Ferilli was born in Rome on 4 November 1975 and has always lived in Fiano Romano. His political commitment soon matured in the dynamic context of the 2006 municipal elections when he ran on the centre-left platform with the Democrats of the Left party of Fiano Romano.
Until June 2008, he successfully managed the Department of Public Education, carrying out important projects. In June 2008 he became Councillor of Urban Planning in the Municipality of Fiano Romano.
In May 2011 he was elected as Mayor of the Municipality of Fiano Romano and in May 2016 he was re-elected to the mayoral seat.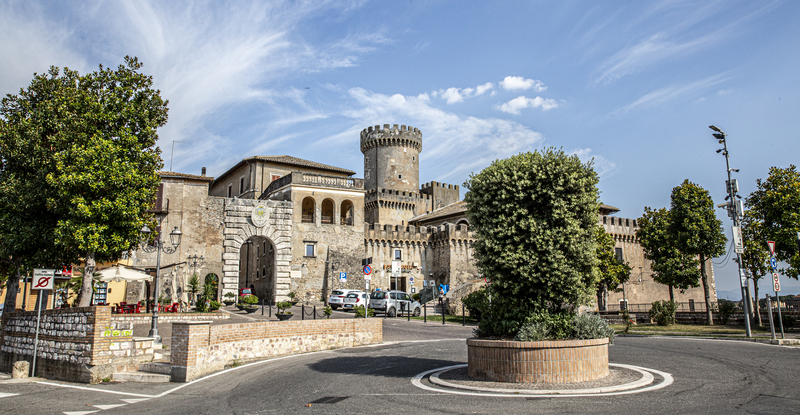 Fiano Romano is an Italian municipality situated within the metropolitan area of Rome. Photo Credits: Alessandro Quintiliani
Mayor Ferilli, how would you briefly describe Fiano Romano?
It is a dynamic and open reality. A place in full development, whose strong identity has allowed it in recent years to forge ahead and to always seek comparisons, especially with other and better places and realities.
You have been mayor since 2011. What are the biggest challenges in your daily work?
The biggest challenge that a mayor normally has to face is that of having to match his vision for the place he administers with the needs of the people and the needs of the municipality. Having an idea of development, a peculiar characteristic of those who enter politics to govern, does not always mean considering the needs and requirements of the place and its community.
A careful analysis of the state of things can, in my opinion, overcome the daily challenges as well as the more far-reaching ones in order to maintain the well-being and balance of the community.
You are on the front line of dealing with the Covid-19 emergency that has hit your community. What measures have been put into practice?
In the first lockdown period, immediately after analysing some data and seeing the trend of infections, I decided to immediately place slightly more restrictive limitations, anticipating the Government in some of its interventions. These were unpopular choices but ones that have given important results in the long run.
The great collaboration on the part of the citizens was the incentive to continue on the unknown path and not to be discouraged. No one is ever ready in the face of major emergencies, but in recent years I have learned that if the community remains united and compact, it can do great things.
In this regard, what message do you want to share with your fellow Italian mayors?
Never be discouraged, especially when you think you are inadequate to deal with something unexpected and to also seek collaboration and encouragement from your citizens. To work as a team with colleagues and with municipal dependents; to always seek across-the-board collaboration with constancy and great humility, and to dampen tensions and conflicts.
Step by step, Italy is emerging from this difficult situation. What are the first activities you will undertake outside of Covid-19?
I never stopped working, not even for a day. I remained in the Town Hall from the first day of the lockdown.
At this time, our attention is focused on the safe reopening of schools. In recent months we have dedicated time and given space to improving relations with the schools and we have completed the construction sites for the seismic improvement and energy efficiency of the most famous school in Fiano, 'Edmondo de Amicis', which among other things we returned to the citizens a few days ago in the presence of the Minister of Education Lucia Azzolina.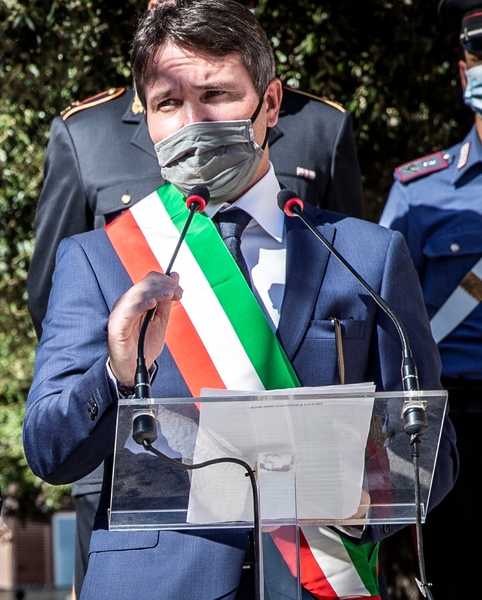 Ottorino Ferilli: "At this time our attention is focused on the safe reopening of schools." Photo by Alessandro Quintiliani
What other good practices are you implementing in the municipality? How do you finance them?
The Municipality of Fiano Romano is known for the quality of its socio-cultural services. Recently, also thanks to a new expert who was appointed as Head of the Social-Cultural Service after an official competition, we are committed to guaranteeing greater services to a much wider range of citizens due to the pandemic.
The major services and activities are financed not only by citizens' taxes but also by supracommunal contributions. Another source is better tax collection as a result of the fight against tax evasions, an institutional initiative organized as a model based on past experiences.
What kind of city would you like to see at the end of your second term?
A completely renewed city- a regenerated city, indeed. I believe that our Administration in these two mandates has really worked putting its heart as well as the right skills.
I hope that those who come later will continue improving upon the existing projects and working on new ones so that Fiano can develop while always keeping people's health, education, sustainability, decorum and respect for all present cultures as the main values and guidelines.
What are your thoughts on TheMayor.EU portal as a unifying platform for European municipalities? How can it be useful to you and your citizens?
I strongly believe in the European Union. The pandemic has probably revealed that isolation does not benefit any one nation; staying united and having common guidelines facilitates the life of the European citizen and improves the bases for comparison in order to find more innovative and sustainable solutions.
But it is necessary to show this side of Europe; tell its stories and experiences, show the possible models of daily life. Information lowers the levels of distrust towards everything new. I think narrating different and apparently distant realities is the best way to make Europe and its ideals stronger.
To find out more about Fiano Romano, visit the profile of the municipality.
TheMayor.EU stands against fake news and disinformation. If you encounter such texts and materials online, contact us at info@themayor.eu