Available in:
Jaga artiklit
Tullamore trials smart bench and bin
The Irish city famous for its great whiskey, now also boasts intelligent outdoor furniture
E, 21. okt. 2019, 14:30:00 +0300
Aseniya Dimitrova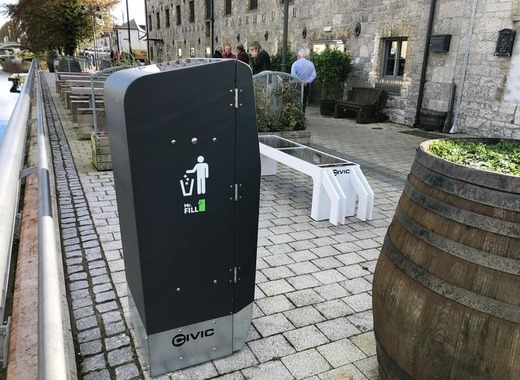 Allikas: Offaly County Council
A smart bench and a smart bin are currently being tested at Bury Quay Tullamore, Ireland. The trial was made possible thanks to Tullamore MD and the Roads department with the Offaly County Council.
The Smart Bin has around six to seven times more capacity compared to standard waste container models. The considerable increase in waste accumulation capacity is possible thanks to a high-tech hydraulic press, compressing the rubbish inside.
What is more, the new model, Mr. Fill, is way eco-friendlier. As a consequence of the increased capacity, it has to be emptied 6-7 times less than usual. This makes it so that fewer trucks are needed to drive to the bins in order to empty them, therefore CO2 emissions are significantly reduced. It has been estimated by the local authorities of Offaly County Council that improved efficiency will ultimately lead to a 75% reduction of waste collection costs.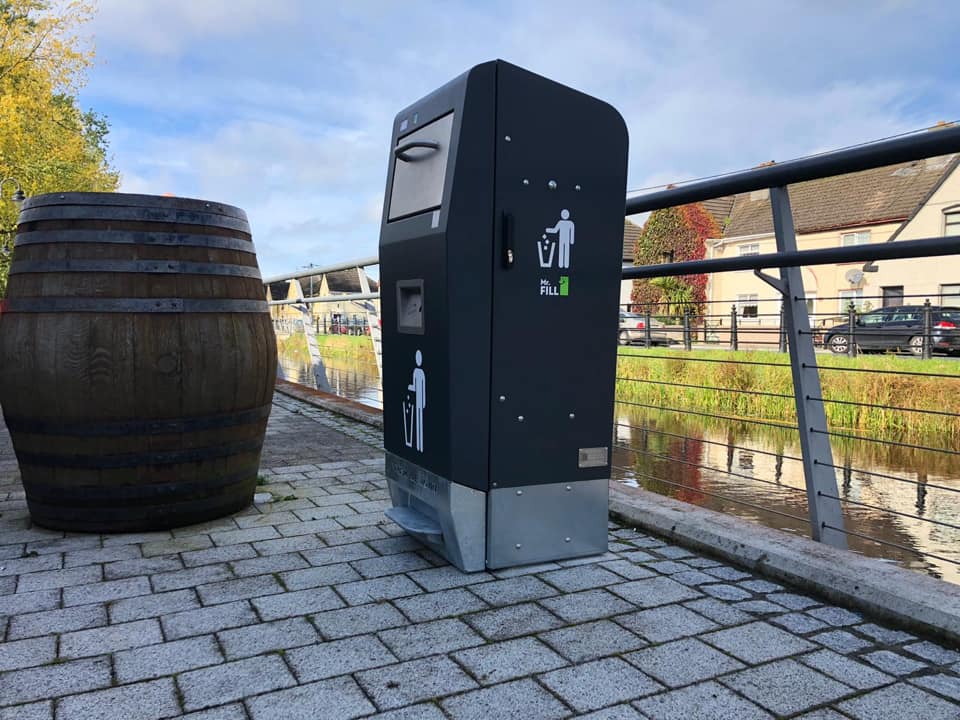 A brand new smart bin at Bury Quay Tullamore. Photo: Offaly County Council
Furthermore, the new model is protected against rats or other vermin, against vandalism and can be locked from a distance. Last but not least, the bin is controlled with a smart system for waste management, which shows in real time how full each container is, sends an alert and locks the container when it is full so that it never protrudes.
Smart waste management and a sustainable urban solution
What is more, the smart waste container is not the only device that is currently being tested in the Irish city. A smart bench was also installed nearby. It is solar powered, just like the bin, provides free WiFi and boasts a USB slots ready to charge citizens' devices.
It is also smart in terms of data collection: a number of remote sensors inside the benches collect non-personal data related to temperature, humidity, energy production and how much energy the bench consumes. This accordingly, provides the local authority's staff with valuable information about the environment and bench usage.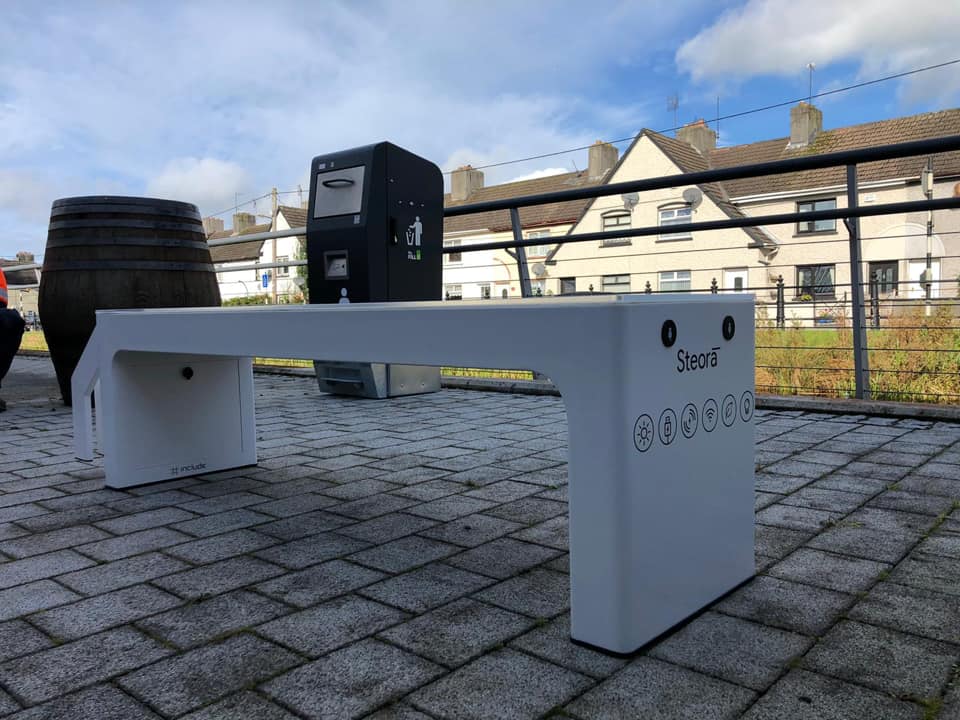 The smart bench is solar-powered and collects data. Photo: Offaly County Council
Bury Quay is located in Tullamore city, central Ireland. Apart from the interesting smart outdoor furniture, the city is famous for being the birthplace of the famous Tullamore DEW distillery - a renowned brand of triple blend Irish whiskey.
TheMayor.EU stands against fake news and disinformation. If you encounter such texts and materials online, contact us at info@themayor.eu