Schengen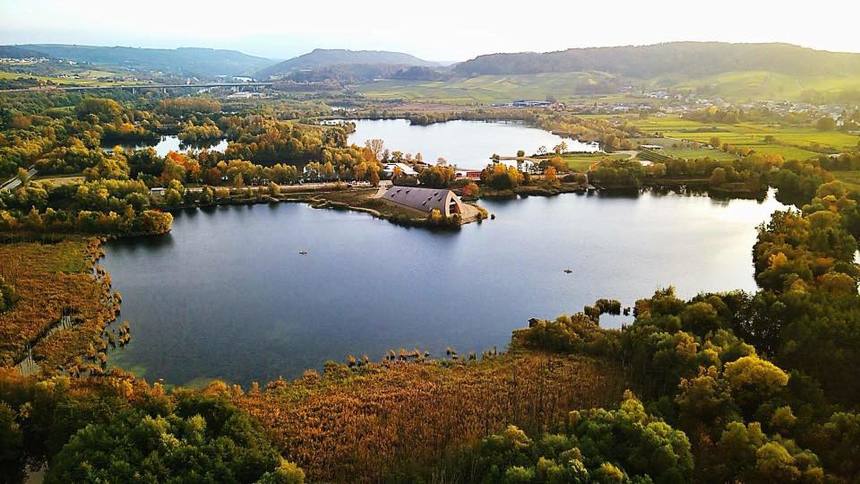 Lähde: Gemeng Schengen

Mayor
Michel Gloden
Elämäkerta
Kaupungin historia
Schengen is undoubtedly the village best known for its European status due to the "Schengen Agreement" which was signed on June 14th 1985 on the passenger boat M.S. Princesse Marie-Astrid. The winegrowing village was chosen due to its common border of France, Germany and the economic union Benelux (the first five signatories of the agreement).
Schengen is a municipality in far south-eastern Luxembourg in the canton of Remich, famous for its wine-making and the historic Schengen agreement, which set the beginning of the Schengen area in 1985. On the western bank of the river Moselle, it also represents a tripod bordering with Germany and France.
Apart from Schengen the commune comprises of Remerschen and Wintrange. After the mergers with Burmerange and Wellenstein in 2011, its population is now estimated at 4,812 people with an area of 31.42 square kilometres.
The biggest settlement within the municipality of Schengen is Remerschen, which was the previous name of the commune. The latter was changed in 2006 with the objective of taking advantage of the Schengen recognition following the signature of the Agreement.
An interesting site from the historical point of view is the Schengen Castle which dates from 1390 and which was rebuilt in the 19th century which is now a hotel and conference centre. In 1871 during his stay in Schengen the French writer Victor Hugo painted this castle.
Town Hall

75, Wäistrooss

L - 5440 Remerschen
For 2017 the unemployment rate is estimated at 4.08%, according to the Statistics Portal of Luxembourg.
Schengen Museum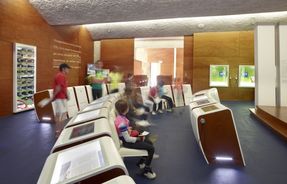 Lähde: Office de tourisme Schengen
In order to respond to a growing tourism demand of European enthusiasts, the European Centre Schengen, managed by the association Schengen asbl was opened in 2005 and hosts a bistro, an Information centre Europe Direct and European Museum Schengen.
The European information centres Europe Direct are an important intermediary between the European Union and its citizens on the local level. They have the objective to disseminate information and advice on the policies of the European Union and to encourage the active local and regional debate on Europe. The office in Schengen therefore provides flyers and other exhaustive documentation on the work of European structures for free.
Open every day except for 01.11 and between 24.12 and 01.01 with free entry.
From April to October - from 10h to 18h
From November to March - from 10h to 17 h
The Schengen agreement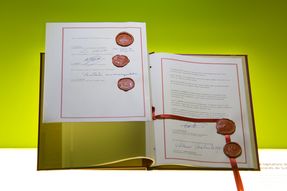 Lähde: Office de tourisme Schengen
The original of the agreement is located in the Museum building.
Monument Schengen Agreement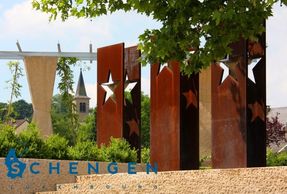 Lähde: Office de tourisme Schengen
Columns of Nations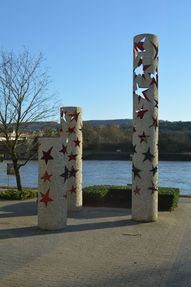 Lähde: Office de tourisme Schengen
The columns represent the member states of the Schengen area, which can be identified through its national symbols. Bronze plaques with the names of the signatory states in their national names are also placed.
Place des Etoiles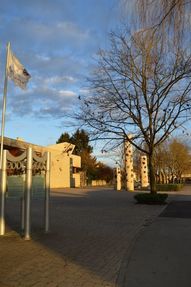 Lähde: Office de tourisme Schengen