Polish cities transform electric waste into beehives
Częstochowa is the latest city to join the electric waste recycling project
25. syyskuuta 2020 14.30
Aseniya Dimitrova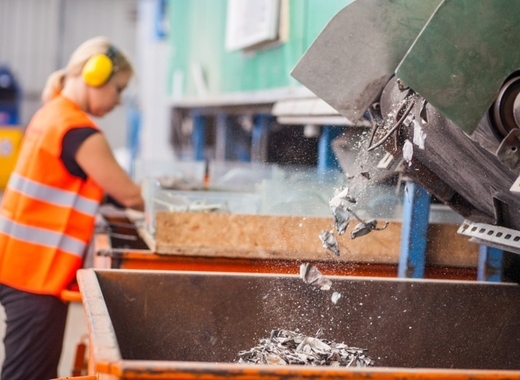 Lähde: © Elektryczne śmieci
Częstochowa, a city of 220 thousand inhabitants in Southern Poland, has become the latest member of a country-wide project for the recycling of electric and electronic waste. With a total of 32 special containers, inhabitants can not only quickly and safely (and of course, free of charge) dispose of their electric rubbish, but they will also get the chance to use an innovative educational platform.
This is not all, however: citizens in any of the red-container cities could get the opportunity to turn their electric waste into their own "urban" apiary.
Protecting the natural environment from hazardous waste
Starting on Tuesday 22 September, Częstochowa will be receiving a total of 32 electric waste containers as part of the activities of the Municipal Services Centre and the project "Electric Waste", which is already operational in dozens of other Polish cities. The characteristic containers have a distinctive red colour and display an infographic that shows what type of equipment can be disposed of in them.
They are perfectly "in line with the Smart City idea and the ecological responsibility of local governments. We are glad that our residents will be able to get rid of electronic waste in a quick and easy way. The multitude of container locations means that you will no longer have to waste valuable time traveling and looking for a suitable container for used equipment. I believe that the inhabitants of Częstochowa will be happy to take advantage of this opportunity" said the Mayor of Częstochowa, Krzysztof Matyjaszczyk, quoted by Elektryczne śmieci, one of the project partners.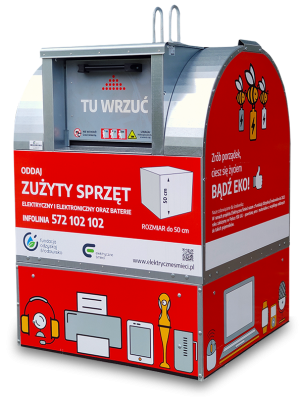 Over 3,000 of these containers are already installed in cities above 40,000 inhabitants in Poland. Image: Elektryczne śmieci
The production of electronic equipment is accelerating every year, explains the president of another of the partners - MB Recycling, Bartłomiej Hajduk. "However, it is worth remembering that unused, damaged or broken equipment can be reused. I am convinced that recycling is the best and most effective way to protect the natural environment… The project "Electric waste", which we are part of, also promotes knowledge in the field of recycling. Its important goal is to increase the environmental awareness of the inhabitants".
Accordingly, the containers are just one part of the sustainable and smart approach to waste management. The School Recycling Centre will also make its debut in autumn - a modern educational platform where students, teachers and parents will find ready-made lesson plans, educational cartoons, films, infographics and multimedia presentations devoted to recycling issues. The online platform is expected to answer the most important questions related to recycling and environmental protection.
Finally, probably the most visible development ushered in by the project for the residents of Częstochowa and other cities where its red containers are available, will be the creation of apiaries with ecological beehives partly made of recycled materials. Should everything go as planned, 80 thousand bees will find their homes there next spring.
TheMayor.EU stands against fake news and disinformation. If you encounter such texts and materials online, contact us at info@themayor.eu