City Osnabrück opens first imam college in Germany
The new institution will teach religious leaders that are accustomed to life in the country
The city of Osnabrück has become the home of the first Islamic training college in Germany. The centre received significant state backing so that it can help reduce the number of Islamic religious leaders coming from abroad. Islamkolleg Deutschland received its first batch of students on Monday, 14 June, a group of 40 aspiring religious leaders.
People with a bachelor's degree in Islamic theology or an equivalent diploma are eligible for the programme and it offers practical teachings in the recitation of verses from the Koran, preaching techniques, worship practices and politics.
The centre's two-year imam training programme will be taught with the help of some 12,000 books imported from Egypt.
Imams "Made in Germany"
Germany is currently home to between 5.3 and 5.6 million Muslims – around 6.4 to 6.7 per cent of the population; thus, Islam is a very important topic in society and political discourse.
And here lies the issue. Most of the imams currently preaching in the country have been trained abroad, mainly in Turkey. The biggest suppliers of Imams are Turkish-Islamic Union for Religious Affairs (DITIB) and Millî Görüş. They supply around half of the 2000 to 2500 imams in the country.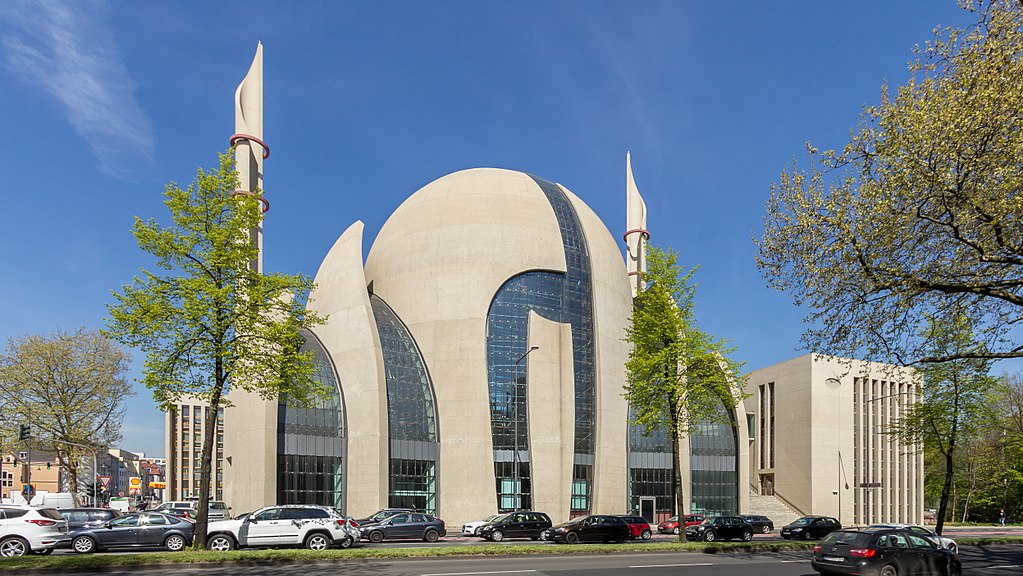 The DITIB Mosque/Zentralmoschee Köln.
Source: Raimond Spekking on Wikipedia / CC BY-SA 4.0
DITIB is an organisation that claims to be separate from the Turkish state, however, it is hard to deny their link, as the imams provided by the organisation are trained in Ankara and sent to Germany from there. This is important because, according to Turkey, religious leaders and teachers are classified as civil servants.
Another distinct characteristic of the DITIB is their insistence on the use of the Turkish language, instead of German. This leads to a strange effect where religious leaders preach to a flock that does not understand the language. A lot of young Muslims in Germany do not speak Turkish.
This is where the German College of Islam steps up in two unique ways, according to chairman Esnaf Begic: all lessons are in German, and it aims to "reflect the reality of the life of Muslims in Germany".
This is why the new training centre is being partly funded by the federal government of Germany and the local authorities in Lower Saxony. They recognise that the inclusion of the Muslim population is of extreme importance.