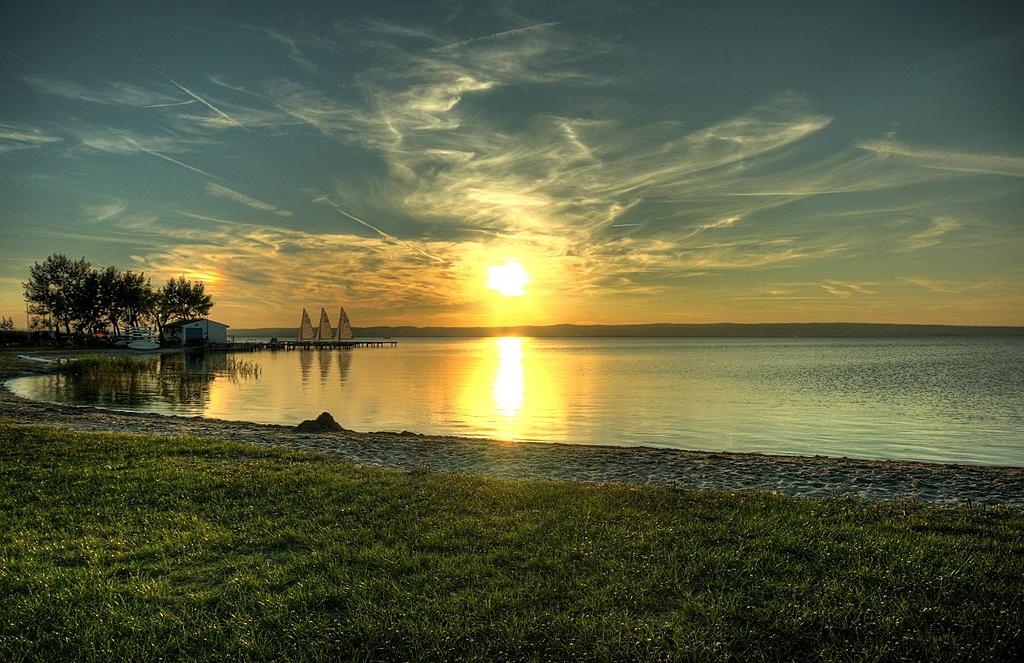 Lake Fertő project under fire
UNESCO has asked the Hungarian government to scrap the HUF 30 billion (EUR 86 million) development
UNESCO has asked the Hungarian government to immediately put a stop to the HUF 30 billion (EUR 86 million) development at Lake Fertő (Lake Neusiedl), the largest endorheic lake in Central Europe and a UNESCO World Heritage Site since 2001. UNESCO's International Council on Monuments and Sites (ICOMOS) has compiled a report on the issue which Mechtild Rössler, Director of the UNESCO World Heritage Centre shared through László Turóczy, Hungary's OECD and UNESCO ambassador.
Appetite for destruction?
The "Fertő Shore Development" project envisages a sports complex, a hundred-room hotel, an eco-park with eco-centre, a large marina, a number of restaurants, camping sites, and a parking lot for 880 cars to be built on the Hungarian part of the lake, in an area where the beach is accessible. The project's coordinator is government-owned non-profit organization Sopron-Fertő Touristic Development Ltd. A company of billionaire developer Lőrinc Mészáros, a close ally of PM Victor Orban, is entrusted with the construction of the state-owned facilities.
What makes the project all the more controversial is that the authorities have demolished the privately-owned stilt houses which had been standing there for decades, despite the protests and legal battles waged by their owners and civil organizations.
Risk of losing Outstanding Universal Value status
The ICOMOS report, obtained by the liberal Hungarian news outlet 444.hu and disseminated to local and international media, warns that failure to abandon the project immediately would undermine the credibility and integrity of the site, jeopardising its Outstanding Universal Value status.
Stretching across the Hungarian-Austrian border, the Fertő-Neusiedler Lake area is unique for being the westernmost steppe lake in Eurasia. According to the UNESCO description, the lake area is a valuable biosphere reserve and gene bank, home to a rich diversity of flora and fauna that has been shaped harmoniously for eight millennia by different human groups and ethnically diverse populations.
Apart from the natural endowments of the area, the human-nature relationship, the archaeological treasures and the architectural heritage of 18th and 19th-century palaces have earned Fertő-Neusiedler Lake a place on the World Heritage List as a cultural landscape.
"Zero pollutant emissions"
The project architects claim, however, that they are implementing controlled and effective economic and ecological solutions due to which the development will result in essentially zero pollutant emissions. In addition to this, the planned 12-hectare eco-park with eco-centre will feature an interactive exhibition educating visitors about the marine life, bird species, reeds and other vegetation that the area is famous for.