Belfast plots ways to integrate culture into city's transformation
Authorities want citizens to actively participate in the conversation and make their voices heard
lundi 21 septembre 2020 19h30
Anton Stoyanov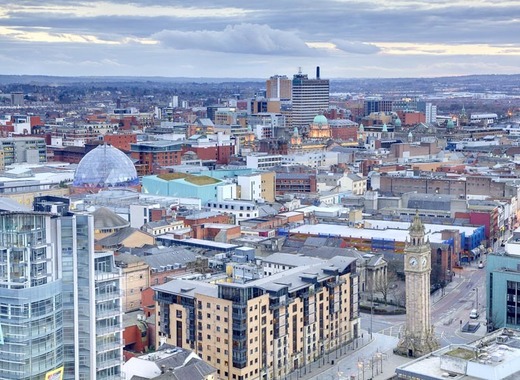 Source: Belfast City Council
As Belfast prepares to embark on a journey of transforming itself through the implementation of its new cultural strategy, called "A City Imagining", local officials want to hear from the public and want to let everyone have their say on how culture can be integrated into urban development.
Culture – key to the creation of new public spaces
In order to bring culture to the fore, Belfast City Council has teamed up with Voluntary Arts Ireland in order to host five virtual conversations meant to explore the possibilities of transforming the city's public spaces and bringing them to life through culture.
These conferences are the means through which the voices, opinions and desires of citizens can be heard by local authorities.
As explained by the Lord Mayor of Belfast Alderman Frank McCoubrey "Culture is vital to our recovery as a city, and important to our city's future resilience. We want to create a vibrant city centre which is a catalyst for growth and regeneration.
It is important that we hear from the people of our city and look at ways of injecting energy and colour into our public spaces, so we want to hear from artists, creatives and indeed anyone who is interested in the regeneration of our city spaces."
The discussions themselves will be divided into several main subthemes named Playful City (How can we make our city more playful, fun and engaging?); Repurposing City Spaces (How vacant and underused city spaces could accommodate creative and cultural activity); City as a Gallery (How can we bring our familiar spaces to life in a creative way?) and Changing Neighbourhoods, Changing Cities (How can we encourage active citizenship and creativity in our neighbourhoods?)
The panels under the 'A City Imagining: Making Places Together' banner will be held every Wednesday at 10 AM, starting on 23 September. The series will then be topped off with a final discussion, reflecting on all the talks debates, that will take place on 21 October.
TheMayor.EU est contre les fausses nouvelles et la désinformation. Si vous trouvez de tels textes et documents en ligne, contactez-nous à info@themayor.eu