Disponible en:
Partager l'article
Mayors will discuss better housing policies for Europe
In Vienna on 4-5 December
lundi 03 décembre 2018 19h30, -
Monika Dimitrova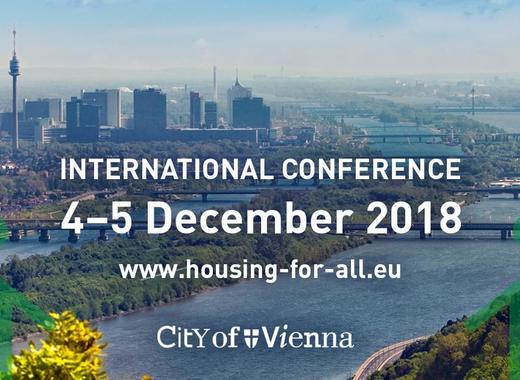 Source: Housing for all
At the Vienna conference "Housing for all" mayors and other representatives from cities and municipalities, housing providers, tenants' representatives and also experts will discuss better housing policies and ways out of the crisis with representatives from EU institutions. Towards the end of the conference, requirements for EU legislators will be formulated - from the point of view of cities, municipalities, housing providers and tenant's representatives.
Adequate housing is a human right and the basis of social cohesion and social peace. Official data shows that more and more Europeans are at risk of housing exclusion. Levels of homelessness are increasing all over Europe. Housing has become the highest expenditure for European citizens. Rents and house prices are growing faster than the income in the majority of EU member states.
Source: housing-for-all.eu